'Used to be Like Friends': Nick Kyrgios Makes Surprising Revelation About His Relations with Novak Djokovic
Published 01/08/2022, 2:00 AM EST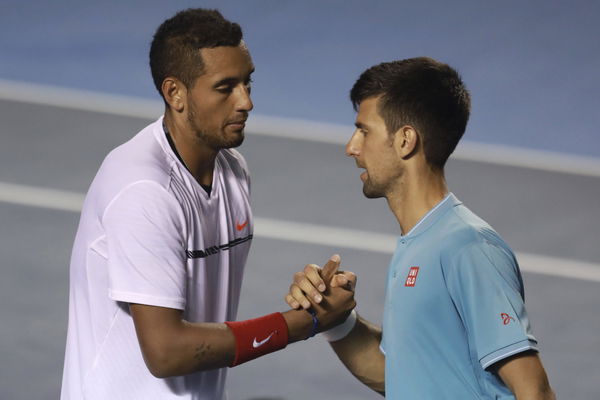 The fiasco in Melbourne surrounding Novak Djokovic has taken over the tennis world's imagination. Everyone, from tennis players to fans, and even Australian politicians, has stated their opinions about the messy situation.
Previously, big stars like Rafael Nadal and Daniil Medvedev had talked about Novak Djokovic and his situation. In fact, the Serbian champion even risks losing his Australian visa. Furthermore, border forces in Melbourne have also threatened him with deportation to Europe.
Now, Australian star Nick Kyrgios has come out in support of Novak Djokovic, asking the media to treat the champion better.
ADVERTISEMENT
Article continues below this ad
Nick Kyrgios and Novak Djokovic 'used to be friends'
Speaking to the press about the entire situation, Nick Kyrgios talked about how unfair the treatment of Novak Djokovic was. In fact, he also stated that he used to be friends with the World No. 1.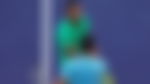 However, according to Nick, the media divided the two players. "(We) used to practice at events," Kyrgios described. "Again, the media has divided us." Kyrgios believes that Novak Djokovic's situation has been exaggerated by the media, much like their disagreement was.
#Kyrgios: "Me and #Djokovic actually used to be like friends. The media has kind of divided us, like they just blown it of proportion with some things, and now it's almost mad it 30 time worst where it really wasn't that bad". pic.twitter.com/lzgrE4y40j

— Lorenzo Ercoli (@Ladal17) January 8, 2022
"They have just blown it out of proportion," he said. "It's almost made it thirty times worse," Nick Kyrgios stated.
Kyrgios recalled how he had been a young player and Djokovic had come to him and offered help. Djokovic had told Kyrgios to reach out to him if he ever needed anything at all. After this, the two continued practicing in Rome.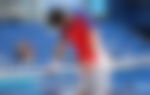 Sadly, when asked if Kyrgios reached out to Novak at this time, he smiled and shared that the two are not on talking terms anymore.
Kyrgios wants to use his platform to support Djokovic
Kyrgios acknowledged that he could very easily pile on to the ever-increasing list of people speaking against Novak. According to him, he could just "agree with the general person" and call out the 20-time Grand Slam champion.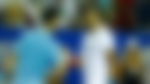 ADVERTISEMENT
Article continues below this ad
However, Kyrgios does not believe that to be the right thing to do. To that effect, the 26-year-old is choosing to use his platform, in order to "say we've got to do better, we have to do better."
Nick Kyrgios on Djokovic: I feel like he's helped us as well. Like during the bushfires, he was supportive, he was helping us out. We are so quick to forget I feel like, or the media is so quick to forget or so quick to jump on things like this and forget he's actually helped us pic.twitter.com/wTuHNkajaj

— Reem Abulleil (@ReemAbulleil) January 8, 2022
ADVERTISEMENT
Article continues below this ad
Clearly, Nick Kyrgios wants to support the World No. 1 during this time of hardship. What remains to be seen, however, is how the situation will play out. Do you think Novak Djokovic will be able to defend his title at the Australian Open, or will he have to watch the championship from back home in Serbia?
WATCH THIS STORY: From US Open Disqualification to No Entry at Australian Open: Novak Djokovic's Biggest Controversies