Video: American Star Andy Roddick's Presence in an Old Cookie Ad With Wife Brooklyn Decker Will Leave You in Splits
Published 07/26/2022, 8:30 AM EDT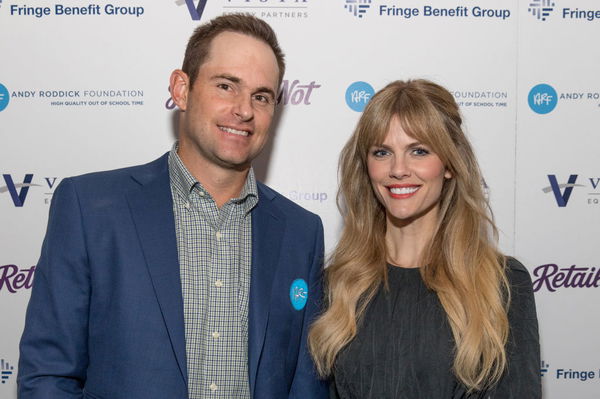 Andy Roddick retired from the sport in 2015 after playing doubles for a few years. The American tennis professional was a major rival to Roger Federer before the emergence of Rafael Nadal, and the final member of the 'Big Three', Novak Djokovic.
ADVERTISEMENT
Article continues below this ad
In his personal life, he tied the knot with American model Brooklyn Decker in 2009. The couple, now after over a decade, still receives the same amount of adoration from both Hollywood and tennis fans. Keeping that in mind, here's one of the most hilarious professional collaborations Roddick and Decker have ever had.
ADVERTISEMENT
Article continues below this ad
Andy Roddick and Deckers' brilliant performance
In the year 2018, Tiff's Treats signed both the actress and the tennis ace for a fun advertisement campaign. The 30-second clip was filled with hilarious expressions from the couple and the actor playing the deliveryman.
Tiff's Treats is a company that was brought to existence in 1999 by a warm couple with an idea of of delivering cookies to public from their Hyde Park apartment. Now the small start up operates as a multimillion dollar company with over 70 locations.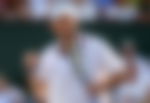 Speaking of the 2003 US Open champion and his wife, after 13 years of marriage and two children, their relationship is better than ever.
Roddick's achievements
ADVERTISEMENT
Article continues below this ad
Roddick retired from the sport comparatively early. He bid farewell to singles in 2012 after securing some promising records.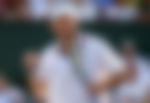 The 39-year-old bagged 32 singles career titles during his playing days while also being the ATP world no.1. Further, he also made noteworthy runs in the Grand Slams. Roddick battled in the finals of the Wimbledon Championships in the years 2004, 2005 and 2009.
ADVERTISEMENT
Article continues below this ad
Watch this story: Roger Federer, Novak Djokovic, and Andy Roddick imitate Rafael Nadal 
Also, the American reached the semifinals of the Australian Open four times. He competed in the last four the tournament in the years 2003, 2005, 2007 and 2009. The only surface on which he couldn't execute a run till the last rounds is clay. Roddick never entered the quarterfinals of the French Open.