'Want to Know if ATP Wants to Defend Players or Russia'- Frenchman Benoit Paire Comes Forward Alleging ATP of the Act of Partiality
Published 05/26/2022, 5:59 AM EDT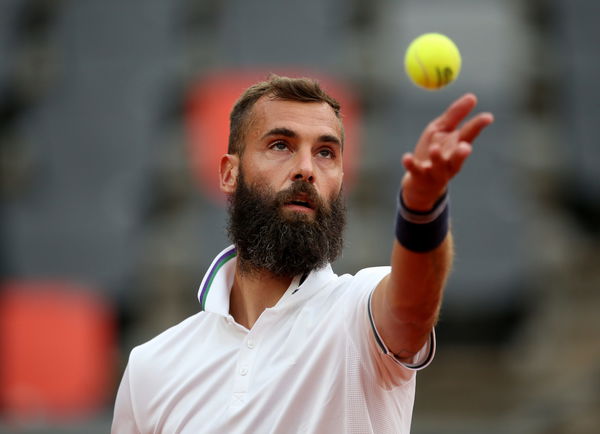 French international Benoit Paire is known for his feather-like touches on the net. However, he is currently making headlines for his strong comments about the ATP. Having had a not-so-pleasant year so far, the Frenchman recently suffered a first-round exit at the 2022 French Open. But not one to shy away from presenting his opinions, Benoit opted to put forward his views on the ATP's decision of stripping off ranking points from Wimbledon.
Benoit Paire criticizes ATP for its decision
ADVERTISEMENT
Article continues below this ad
Recently, after his loss at the French Open, the 33-year-old attended the post-match press conference. During the conference, he spoke about his views on the matter. However, like other players, he didn't just criticize ATP for its decision; Benoit moved a step ahead and alleged the ATP of being partial toward the Russian players.
"I would like to know if ATP defends more players or Russia," he said while presenting his argument.
Ever since the introduction of ranking points, this would be the first time that a tournament will be played without them. Even during the Covid-19 pandemic, several tournaments were canceled. Several players also didn't take part in tournaments, while a few players even tested Covid-19 positive while competing at the tournament. However, in neither of the three cases, the ranking points were stripped off.
Raising this point, Benoit said, "We are going to play a tournament without any points. When some people had COVID, we didn't say, 'Oh, okay, we should cancel the tournament altogether. '" 
"So I want to know if ATP wants to defend players or Russia," he added.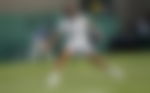 Why does Paire feel an inclination from ATP towards the Russian players?
ADVERTISEMENT
Article continues below this ad
Daniil Medvedev, Andrey Rublev, and Karen Khachanov were the front runners in the ATP's decision. The sole argument of these Russian players was that it was an act of discrimination against them. While a number of players backed that opinion, that wasn't the case with Paire. Going ahead in his argument, Paire alleged the ATP was listening to just three or four Russian players instead of the other 99% of players.
"We have three or four Russian players, including Medvedev, and we are rallying against Wimbledon. I think it's a pity, because if we were to listen to all the players, players do not understand this decision. 99% of players, they want to have points and to play the tournament as it was before," he said.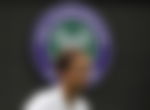 On one hand, a number of players have backed the ATP's decision. However, on the other hand, several others, like Benoit Paire, have also criticized the decision. With the 2022 Wimbledon Championship only a month away from now and the two perspectives in place, it would be interesting to see how things pan out at the Mecca of tennis this year.
ADVERTISEMENT
Article continues below this ad
Watch this story- news how big is maria Sharapova business legacy in comparison to Elon Musk
Edited By: Melroy Fernandes