"Was a Great Honor": Boris Becker Steps Down From Top Post in German Tennis Association
Published 11/25/2020, 9:27 AM EST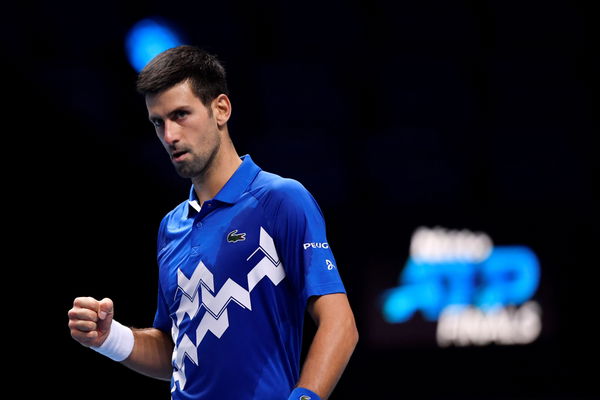 ---
---
Tennis great Boris Becker has announced that he has stepped down as Head of Men's Tennis in German Tennis Association (DTB).
ADVERTISEMENT
Article continues below this ad
The decision has dealt a big blow to the German Davis Cup team as it had made some great strides during his three-and-a-half years in charge of the DTB.
Boris Becker inspired Germany to great wins in Davis Cup
ADVERTISEMENT
Article continues below this ad
Along with non-playing Michael Kohlmann, Becker inspired the German team to notable wins both home and away in the prestigious tournament.
The German great said he is no longer able to devote enough time to the job and has, hence, decided to step down.
Becker released a statement saying, "Working for the DTB has given me great pleasure over the past three-and-a-half years. Unfortunately, I currently don't have the time to continue this extensive task."
Under his guidance, the German national team qualified for the Davis Cup final round in March this year.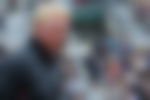 They lost the closely-fought final round to Spain.
The 2-3 loss in Valencia, Spain, was largely down to 20-time Grand Slam champion Rafael Nadal leading from the front.
Becker doesn't rule out future involvement with German tennis
"It was a pleasure for me to visit all federal training centers and deal with national coaches, but above all with the children and young people," Becker said.
"It was a great honor to lead German tennis in the men's and junior division together with Michael Kohlmann and I'm convinced that he will continue to do this great job on his own," the six-time Grand Slam champion said.
He said he will consider taking up an even bigger role in German tennis in future, should time permit.
"I will remain on friendly terms with the DTB and can imagine, if my time allows, to take on an even bigger task at the DTB, if the opportunity arises," Becker said.
DTB president Ulrich Klaus thanked Becker for taking German tennis to new highs during his time in the job.
ADVERTISEMENT
Article continues below this ad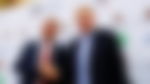 DTP president lauds Becker's contribution to German tennis
"Boris Becker made an outstanding contribution to the German Tennis Association in this role. We are extremely grateful to him that he was available to us with this voluntary commitment," Klaus said.
ADVERTISEMENT
Article continues below this ad
"The Davis Cup weeks with him will remain fond memories. We hope and would be very happy if there was another opportunity in the future to involve Boris Becker in the association," the DTB president said.
Formerly the coach of Novak Djokovic, Becker helped the Serb win six Grand Slam titles during his time with him.