"Was a Professor of Tennis": Uncle Toni Admits It Is Strange To Coach Any Other Player After Rafael Nadal
Published 04/12/2021, 4:30 PM EDT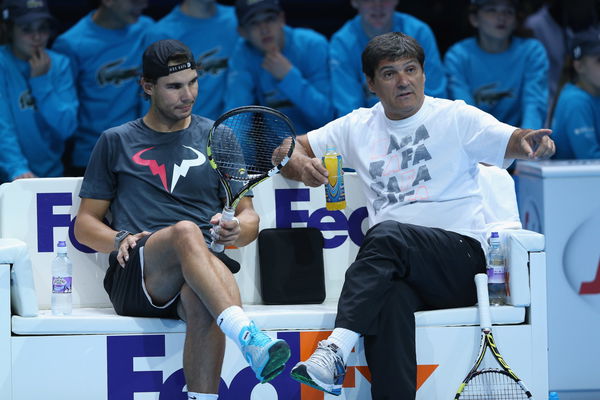 ---
---
Canadian rising star Felix Auger-Aliassime recently appointed Toni Nadal to his coaching team. Toni is the uncle and former coach of World No.3 Rafael Nadal and was part of the Spaniard's team for several years. Uncle Toni and Rafa have been one of the most successful coach-player pairs, winning a cool 16 Grand Slam titles together.
ADVERTISEMENT
Article continues below this ad
The uncle and newphew duo parted ways in 2017. Since then, Toni hasn't coached any tennis player but recently decided to help Felix Auger-Aliassime. Rafa even hit the net with Felix and uncle Toni right before the start of the Monte Carlo Masters 2021.
In a recent interview, Toni was asked if it was a little strange for him to work with a player other than Rafa. He replied in affirmative and mentioned that it is a little strange for him.
ADVERTISEMENT
Article continues below this ad
"Yes, for me, it's a little strange," began uncle Toni. "It's strange because always when I talk, never I talk of myself like a tennis coach. I was a professor of tennis. You know, because I worked with Rafael the same [when] he was six, seven, eight years old and when he was here on the ATP tour. It was the same rules, the same values always."
Toni reflected that he always considered himself a professor of tennis. He even revealed that his style of working remained the same with Rafa throughout his coaching career.
"Wanted always to prepare my nephew for the future"- Uncle Toni on Rafael Nadal
Toni Nadal stated that he always wanted Rafa to prepare for the future. He even told an interesting anecdote in support of his argument.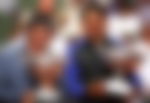 "In my life, I wanted always to prepare my nephew for the future. Never I thought in the present. I remember when he won the first Spanish championship when he was 11 years old. He won and what I did, I go the Spanish Tennis Federation and asked if it was possible to send me the list of the last 25 tennis champions in the same age as Rafael… Then we have a 25% possibility to become a good tennis player. This is our possibility. I did this when Rafael was 11."
ADVERTISEMENT
Article continues below this ad
Toni claimed that he repeated the same thing when Rafa won his maiden French Open title. He wanted his nephew to think big and play accordingly.
Even though Rafa and Toni are not together as player and coach anymore, they're still family with the utmost mutual respect between them.
It'll be intriguing to see how much Felix will be able to learn from Rafa's former coach. Can Toni lead Felix to an illustrious career like his nephew? But before that, can the new partnership help Felix make a significant run at Monte Carlo Masters and the French Open 2021?
ADVERTISEMENT
Article continues below this ad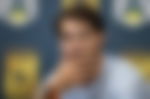 Trending Stories