WATCH: Australian Open 2022 Crowd Erupts as Rafael Nadal Unleashes Forehand Rocket Against Adrian Mannarino
Published 01/23/2022, 12:35 AM EST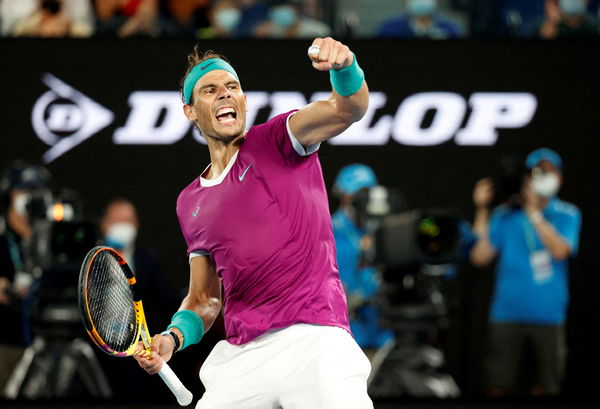 Rafael Nadal is having a phenomenal start to his 2022 campaign. Coming back from a six-month break caused by a foot injury, Rafa has finally joined the tour again.
In fact, his new year couldn't have gone better, as he won the Melbourne Summer Set 1. The tournament is a key warmup tournament leading up to the Australian Open, and Rafa won the entire tournament without ever dropping a single set.
Now, through to round 4 and battling Frenchman Adrian Mannarino, the Spaniard is displaying his vintage self. Moreover, the Rod Laver Arena is right behind him, supporting and cheering Rafa for every point he scores.
ADVERTISEMENT
Article continues below this ad
Rafael Nadal gets the Rod Laver Arena on its feet
As Rafael Nadal faced down Frenchman Adrian Mannarino, both players stood defiant as they held serve throughout the first set. Consequently, the first set went into a tie-break.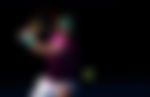 Little did the Australian Open crowd know that they were in for a treat as the set headed into a tie-break. At 5-4 in Nadal's favor, Mannarino had serve in the tie-break. Capitalizing on his serve, Mannarino forced the Spaniard to dart across the ends of the court thrice.
Under that immense amount of pressure, it would have surely been a huge feat to defend the powerful shots Mannarino was doling out. However, as Nadal sprinted across the court to catch the ball, the Spanish legend unleashed a monster forehand at full stretch.
Adrian Mannarino could do nothing other than watch the ball blaze past him as the entire Rod Laver Arena erupted in deafening cheers. Moreover, Rafa himself could not refrain from celebrating the point, whipping out his signature fist pump.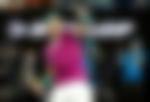 The magic of the shot wasn't lost on the commentators either, one of whom said, "In the pantheon of great shots, this one is right up there!"
Nadal perseveres in insane 30-minute tiebreak
No, you aren't reading that title wrong. The tiebreak for the first set lasted all of 28 minutes!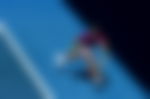 Rafael Nadal and Adrian Mannarino duked it out over 30 tiebreak points before Nadal came out on top as the final score for the first set read 7(16)-6(14) in the Spaniard's favor.
ADVERTISEMENT
Article continues below this ad
In the 1 hour and 21 minutes it took for the first set to get through, neither player looked willing to let go of their serve. Moreover, both looked down and defended plenty of set points, with the 20-time Grand Slam champion being able to take the first set home only at his 7th set point.
ADVERTISEMENT
Article continues below this ad
Surely, this tiebreak alone would go down as a highlight of what has been a great tournament so far. Undoubtedly, the rest of the matches in the tournament will follow suit, and we, for one, can't wait!
WATCH THIS STORY: 5 Rafael Nadal Shots That Made Commentators Go Wild at Australian Open 2022