WATCH: Benoit Paire Produces Outrageous Shot in Swiss Open Victory
Published 07/19/2021, 12:28 PM EDT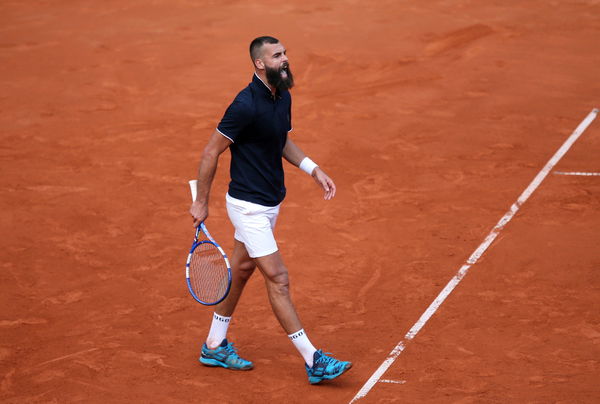 Benoit Paire is finally back to winning ways. After a tough couple of months, the French star is looking in fine touch at the Swiss Open 2021 in Gstaad. Whenever the Paire takes to court, one thing is certain; there is going to be entertainment in some form.
Benoit Paire recovering from poor 2021 outing
The 32-year-old Paire is now on the downhill stretch of his career. Having been in the top-20 before, the Frenchman's poor run of form is disheartening. He has lost in Round-1 of all the three Grand Slams of the year so far.
ADVERTISEMENT
Article continues below this ad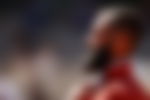 Last week at the German Open, however, Paire managed to rediscover some kind of form. The former World No.18 took a big leap forward, making it to the quarterfinal stage. Even in the quarters, Paire fought hard before bowing out to Argentina's Federico Delbonis in three sets. This week again, Paire looks to be in a good state of mind. He overcame Slovakian Jozef Kovalik in straight sets, and was a treat to watch as always.
Sixth seed Paire pulls off outrageous drop-volley
Up by a set, Benoit Paire looked all set to progress to the last 16. Enjoying himself on the red dirt, the French star looked to have some fun. At 40-30 in the fourth game of set-2, Paire hit an absolute screamer. Paire converted a decent return into nothing, by playing a tight-spinning net shot that spun back into his own court.
ADVERTISEMENT
Article continues below this ad
The elegant approach to the net was followed by an insane drop-volley, thus producing one of the shots of the year in the process. Stealing words from the commentators' mouths, the shot was "absolutely outrageous" and "one of the shots of the year". Soon enough, Paire finished the match in style, winning 6-3 7-6(2).
ADVERTISEMENT
Article continues below this ad
After striking some sort of form again, Benoit Paire will be hoping to go as deep as possible at Gstaad. However, the Frenchman will have to get through some mammoth opponents such as Denis Shapovalov, Cristian Garin, and the man who slayed him in Germany, Federico Delbonis. How far do you think Paire will get in Switzerland? Let us know in the comments.