WATCH: Comedian Brings House Down With Hilarious Impressions of Novak Djokovic, Rafael Nadal and More
Published 02/20/2021, 2:30 AM EST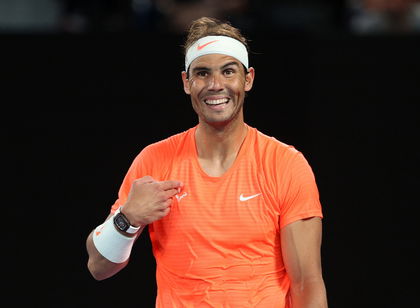 ---
---
Imagine a show where some of the biggest names in tennis – Novak Djokovic, Rafael Nadal, Nick Kyrgios and more – spill their guts out and even make fun of themselves in front of an audience. 
ADVERTISEMENT
Article continues below this ad
Throw in a legend in the form of Jim Courier in the mix, and the show is sure to score big in terms of viewership.
Wishful thinking? Well, not really if you have Elliot Loney in the house. 
ADVERTISEMENT
Article continues below this ad
Funnyman Elliot Loney took the mickey out of Djokovic and Nadal on Today Show
The celebrity comedian, who has made a career out of impersonating top tennis stars, was the guest on the Today Show recently, doing what he does best and throwing the anchors and viewers into fits of laughter.
 

View this post on Instagram

 
Wearing many top tennis hats as is his wont, Loney tickled viewers with his hilarious impersonations of Nadal, Djokovic, Kyrgios, Courier and even Bernard Tomic, the 'bad boy' of Australian tennis.
To a question on the bad press he'd copped for playing basketball ahead of a tennis game and pulling out with an injury, Loney, playing the alter ego of Tomic said he would spell out the reasons but he is a "millionaire and dropped out of high school in year 5".
Putting on the Djokovic wig next, the funnyman was asked if he had any special requests to make on the morning show as his list of demands at the Australian Open got denied.
When 'Novak Djokovic' thanked himself for appearing on a live show
The fake Djokovic said, "…firstly, I'd like to thank myself for being here", adding that he would like Karl Stefanovic, one of the presenters, to be his "likeability coach".
To Leila McKinnon (the co-host), the Serb's alter ego said, "Stop being so charismatic and likable. Your presence is taking the attention away from me."
Playing Kyrgios next, with a cap flipped back à la the maverick Australian, he was asked what he made of Eliot Loney who he was out partying with last night.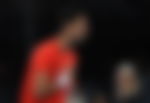 The alter ego said, "Guy's an absolute fraud, bro. He makes a living impersonating other people. Eliot Loney, more like Eliot Phoney."
Impersonating Courier next, he was asked if he was excited to be back being a part of the Australian Open broadcast.
Responding with a counter-question, the fake Courier asked, "When was the last time you saw such a handsome, charismatic guy to have the confidence to jump into Yarra river twice?"
Courier had famously jumped into the Yarra River after winning the Australian Open in 1992.
ADVERTISEMENT
Article continues below this ad
However, Loney reserved his funniest bit for the last as he pulled on the Rafael Nadal wig and the trademark headband.
On he was feeling heading into the Australian said, 'Rafa' said the "Covid-19 has been very, very bad", adding, "Even Novak Djokovic caught the virus but most of the players were social distancing from him even before he got the virus".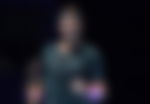 ADVERTISEMENT
Article continues below this ad
For good measure, he added that there is "one real Rafa Nadal" and that's him.