WATCH: Daniil Medvedev Throws Racket in Frustration Ahead of Davis Cup 2021 Quarterfinals
Published 12/02/2021, 12:08 PM EST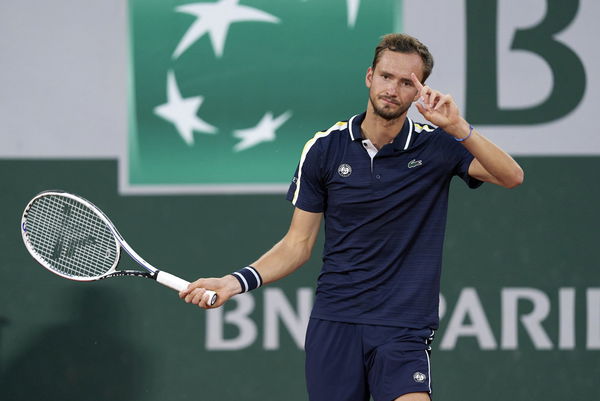 Daniil Medvedev's 2021 season has been full of surprises. The Russian denied Novak Djokovic's dream of finishing the year with the Calendar Slam at US Open 2021. Medvedev bagged his first Grand Slam title in New York and currently, the Russian is representing his country at the Davis Cup.
Russia are set to face Sweden in their quarter-final clash and the victor will go up against Germany in the semi-final. Ahead of the match, Medvedev was spotted throwing his racket in frustration during practice.
ADVERTISEMENT
Article continues below this ad
Daniil Medvedev throws racket in frustration
Daniil Medvedev has outclassed almost every player this season. He's had his best season on the tour and with his first Grand Slam, he finally delivered on the promise of his talent. The World No. 2 is now aiming to capture the Davis Cup for Russian Tennis Federation.
However, something in practice seemed to have irked the Russian, as he was seen throwing his racket on two separate occasions. Daniil did seem to be having a laugh about the same in the same clip, suggesting that the loss of temper was only momentary.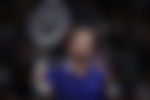 Watch this story: The Journey of Roger Federer to the Elite Billionaire's Club
The Davis Cup final could see another Medvedev-Djokovic clash
Another edition of the Medvedev vs Novak Djokovic rivalry could be scheduled for the Davis Cup final. Serbia have set up their semi-final encounter with Croatia and if they win, RTF could be the opponent they meet there.
ADVERTISEMENT
Article continues below this ad
It will be truly scintillating to watch the contest between the World No. 1 and No. 2 yet another time this year. At the start of the season, Novak Djokovic defeated Medvedev to lift his 9th Australian Open title. Moreover, In August 2021, Medvedev took sweet revenge as he crushed the Serbian in the final of the US Open. Soon after, Djokovic struck back at the Russian in the final of the Paris Masters.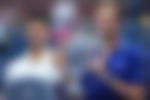 If they encounter again, this will be their fourth meet-up this year in a final. Medvedev could have a final chance to equal the head-to-head statistics against the World No. 1 for 2021.
ADVERTISEMENT
Article continues below this ad
How far do you think RTF will reach in the competition?