WATCH: Dominic Thiem's Insane Training Regime Reveals the Nature of His Success
Published 01/05/2021, 3:53 AM EST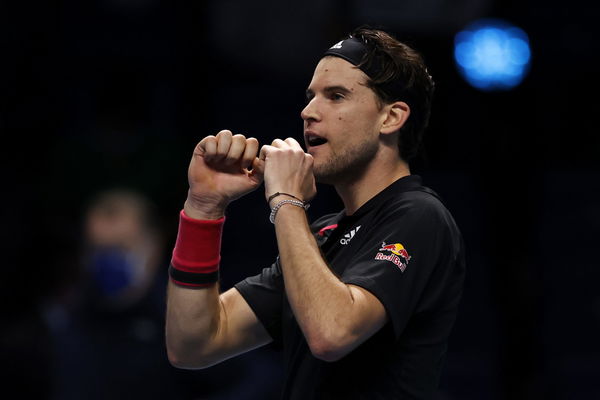 ---
---
Tennis is a sport that demands fitness, both physically and mentally. While Dominic Thiem has shown his temperament in big games, his fitness has never been questioned.
ADVERTISEMENT
Article continues below this ad
Ending the 2020 season as World No. 3, Dominic had a successful year of tennis. The biggest achievement of his career, the first-ever Grand Slam, also came at the US Open last year.
Apart from the major title, the Austrian was also the finalist at the Australian Open and the ATP Finals. His quarterfinals battle with Diego Schwartzman at the French Open was also among his best performances.
ADVERTISEMENT
Article continues below this ad
However, behind all his glories is a determined athlete who works hard and trains even harder to give his best to the sport. As a result, all his perseverance paid off in 2020.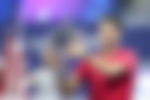 A glance at Dominic Thiem and his insane workout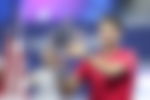 Undisputedly, Thiem has formed one of the classical backhands in tennis. His true capabilities came to the surface in his second last match of last season. The Austrian ace outperformed World No. 1 Novak Djokovic in a match of the year for some.
More than the match, Dominic defeated one of the fittest players in the sport in terms of physicality. Even the Serbian lauded the new male Grand Slam winner of 2020 for his fighting mentality.
In the video, the Austrian is pulling off many strenuous exercises with a tennis racket in his hand. Even lifting weights and hopping takes on a new level with him; Thiem practicing his forehand and backhand is as mesmerizing as watching him play.
What's more, the 27-year-old has combined a weight exercise with balancing his racket on either side. He is also seen sharing his insane training regime with Italian Fabio Fognini.
Watching him give his 100% in training sums up why he has come out as such a great tennis player. Today, he is even considered as the promising player to dethrone the Big Three. However, to reason everything, let us take a look at how Dominic Thiem trains for tennis tournaments.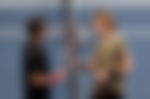 Thiem to start 2021 season in Melbourne Park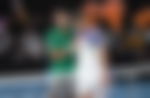 Previous to the US Open glory, World No. 3 had failed three times in major tournament finals. Now that he has won, Thiem will look to up a gear this year.
ADVERTISEMENT
Article continues below this ad
Starting with the ATP Cup 2021, Dominic's father will lead Team Austria in a battle of nations in Melbourne Park. From then on, he will start the Australia Open campaign as the finalist of last year.
Fans have put on great expectations on the shoulders of the 27-year-old Austrian. He is considered to be the new leader in the future of tennis.
For the same reason, 2021 will be a definitive moment for Thiem as well as the fans. Will he crack it or fall out?
ADVERTISEMENT
Article continues below this ad