WATCH: How Novak Djokovic Disproves Roger Federer's Comments From 2009 Australian Open
Published 07/12/2021, 11:53 PM EDT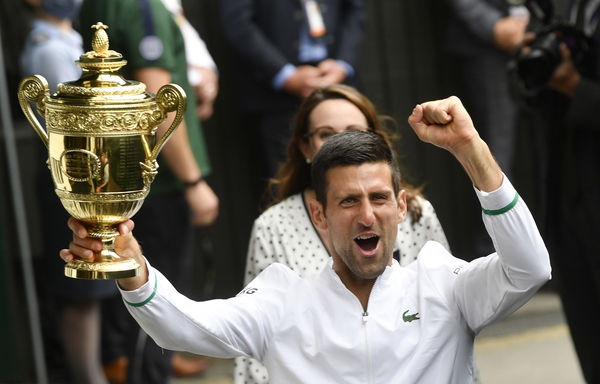 Novak Djokovic clinched his 20th Grand Slam title on Sunday, consequently proving his World number one ranking. The Serb went down in the first, as he lost 6-7 against a strong and determined Matteo Berrettini. However, he did not give up, as a true champion would never do.
Novak Djokovic went on to win the match, 6-7, 6-4, 6-4, 6-3. He won his third successive Wimbledon Championship and also his third Grand Slam title of 2021.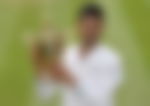 Novak Djokovic and his never give up attitude which Roger Federer underestimated in 2009
ADVERTISEMENT
Article continues below this ad
In 2009, Novak Djokovic pulled out of the Australian Open due to rising on-court temperature and cramps in his leg. Back then, Roger Federer did not like the fact that Djokovic gave up easily in the fourth round itself. He labeled Djokovic as someone who always gives up; however, Djokovic responded after 12 years.
In his post-match interview, Djokovic responded in the most classic way. "Giving up was never an option," said Djokovic in his post-match interview.
Djokovic had retired from his 2009 Australian Open fourth-round match against Andy Roddick. The player gave his reasons for the withdrawal, which got no sympathy from his fellow players.
"He's not a guy who's never given up before, it's disappointing. I've only done it once in my career … Andy totally deserved to win that match. I'm almost in favor of saying, you know what, if you're not fit enough, just get out of here," said a critical Roger Federer back in 2009.
Watch this story: Wimbledon Championships 2021: Roger Federer's Emotional Farewell
Djokovic proving his haters and critics wrong
ADVERTISEMENT
Article continues below this ad
Even though Djokovic is the number one player in the world rankings, people do not show him the required respect. The Serb still gets a lot of criticism for his technique and way of playing, as the fans prefer Federer's flair.
However, he equaled the record for most Grand Slam titles by men, as he won the Wimbledon Championships on Sunday. He now stands at par with Federer and Rafael Nadal at 20 Grand Slam titles.
Djokovic proved his ranking this year, winning successive Grand Slam titles. He is on the verge of winning a Calendar Grand Slam this year, possibly achieving a Golden Grand Slam as well. The World No.1 will be in Tokyo in August, where he will aim for a maiden Olympic Gold medal.
ADVERTISEMENT
Article continues below this ad
Can Djokovic complete the Calendar Grand Slam this year?