WATCH: Next-Gen Stars Pick Their 'GOAT' Among Roger Federer, Rafael Nadal and Novak Djokovic
Published 06/18/2021, 8:48 AM EDT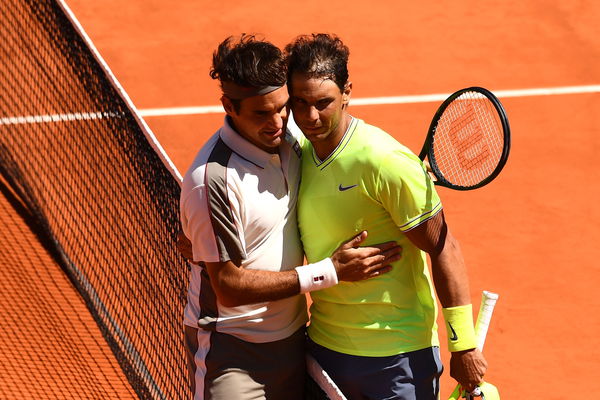 ---
---
Fans must have heard tennis experts and yesteryear stars put forward their arguments on who they think deserves the mantle of 'GOAT' (short for Greatest of All Time) among the Big 3, the combined moniker for Roger Federer, Rafael Nadal, and Novak Djokovic. Now, the Next-Gen stars in the men's game have taken their picks in the enduring 'GOAT' debate.
ADVERTISEMENT
Article continues below this ad
While three names came up during a fun Q&A on who they think is the greatest of all, most went with Federer.
Most Next-Gen stars went with Roger Federer as 'GOAT'
ADVERTISEMENT
Article continues below this ad
The session put together by ATP TennisTV featured a nice blend of Next-Gen stars including Canadian Felix Auger-Aliassime, Stefanos Tsitsipas, Alexander Zverev, Diego Schwartzman, Karen Khachanov, Roberto Bautista Agut, Aslan Karatsev, Dan Evans, Jannik Sinner, Denis Shapovalov, and Alex De Minaur. 
Watch This Link: CHAMPIONS: Roger Federer, Rafael Nadal, Novak Djokovic, Serena Williams and Others' Trophy Lifts at French Open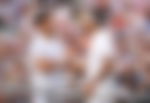 Though not among the Next-Gen, big-serving American tennis star John Isner also joined the party.
After flashing a sheepish grin and initially hesitant to take sides, Auger-Aliassime eventually went with Djokovic.
"I don't want to pick a side but, I don't know, Djokovic," said the Canadian, who has hit early form on grass and recently took down Federer in a round-of-16 encounter at Halle.
De Minaur, Australia's big tennis hope, simply said 'Rog', while Evans, Isner, and Karatsev, who took a meteoric leap in the rankings after reaching the semifinals of this year's Australian Open as a qualifier, also went with Federer.
Agut departed from the Roger refrain and went with compatriot and 13-time French Open champion Nadal. "The greatest of all time? Rafael Nadal," the Spaniard said.
Stefanos Tsitsipas picked Rafael Nadal, Alexander Zverev went with all three
Schwartzman, who shares his first name with departed soccer god Diego Maradona, was almost too shy to pick a name. After taking a moment's pause, the smiling Argentine went, "Roger, I think".
Tsitsipas, who had the most recent run-ins with two of the Big 3, losing to Nadal in the Barcelona final and Djokovic in the championship clash at Roland-Garros, said, "Rafael Nadal".
Shapovalov couldn't be drawn to pick a favorite as he said, "I don't know. I'd say the Big 3."
ADVERTISEMENT
Article continues below this ad
Khachanov knew what he was getting into as he said, "Tough one. I would go with Federer." Sinner, too, picked the Swiss, but Zverev didn't pick one over the other and simply went with "all of them".
The GOAT debate seems to have no end in sight. Who would you pick as the greatest from the Big 3?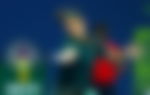 ADVERTISEMENT
Article continues below this ad