WATCH: Roger Federer on Rafael Nadal's Forehand Turns Out to be One of the Best On-Court Chats of 2020
Published 12/28/2020, 1:19 AM EST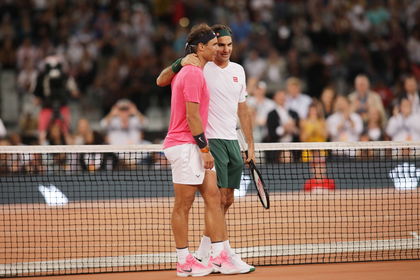 ---
---
While the focus was firmly on tennis amid the distractions around the pandemic this year, players also had a measure of fun during the break between games or switching sides.
ADVERTISEMENT
Article continues below this ad
Djokovic, Federer, others like you have never seen them
A compilation of best on-court chats is now out on video streaming and sharing giant YouTube. The video features a collage of funny on-court moments, smart quips between points, and even angry exchanges between players.
ADVERTISEMENT
Article continues below this ad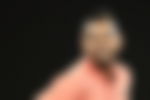 One of the moments was of Novak Djokovic speaking to someone in the stands during his French Open tie against Argentine Diego Schwartzman.
To someone in the crowd saying that it had started raining, fans could hear Djokovic respond sarcastically. He said, "No kidding, really? I didn't think so. I thought it was sunny."
Another moment was from an ATP Cup team tie between Great Britain and Australia, featuring Nick Kyrgios and Alex De Minaur against the British doubles pair of Jamie Murray and Joe Salisbury.
After he won a point for Australia, the chair umpire's microphone picked up Kyrgios as saying "good work". However, it's not clear if he said it to himself or his partner.
A third moment featured a Tour game between German Alexander Zverev and rising Italian star Jannik Sinner.
As the German approached the chair umpire after a serve was called wide, Sinner passed a comment which wasn't audible. Zverev immediately snapped back at the Italian. He said, "Relax, relax, I'm not even talking to you".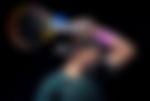 Milos Raonic asked his opponent how should he return
Another moment from a Tour game had Canadian Milos Raonic engaging in a funny banter with his opponent during the switchover.
ADVERTISEMENT
Article continues below this ad
Raonic asked his opponent, "How do you want me to return that one?"
His opponent quipped, "I don't want you to return it."
ADVERTISEMENT
Article continues below this ad
In another moment, from an exhibition doubles match in South Africa between Microsoft founder Bill Gates and Roger Federer against Rafael Nadal and television show host Trevor Noah, the Swiss star commented on Nadal hitting a forehand past him. He revealed that he had seen it happen a number of times and is "sick and tired of it."