WATCH: Roger Federer Spotted Training For Australian Open 2021 in Dubai
Published 12/23/2020, 10:28 AM EST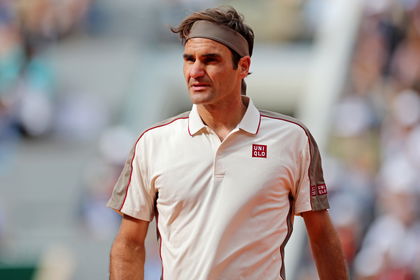 ---
---
Roger Federer sat out for the majority of the 2020 calendar due to injury, but he's working hard to return to his best. While one would expect Federer to sweat it out on the court somewhere in Switzerland, that's not the case. The Swiss Maestro is now in a different country, getting back into shape for 2021. 
ADVERTISEMENT
Article continues below this ad
Roger Federer spotted training in the middle east! 
The latest update on Federer's whereabouts were unknown until a former Indian civil servant posted a video on Twitter that quickly went viral. K.C. Singh, a former Former Diplomat and Strategic Affairs Expert credited his son for spotting Federer in Dubai! 
ADVERTISEMENT
Article continues below this ad
And rightfully so, the video clip showed Federer practicing on a court in Dubai. The Twitter user also identified the place to be Hayat Creek, Dubai. Watch the video below: 
Well, one reason behind Federer flying to Dubai might be due to the low number of COVID-19 cases in the middle east. Switzerland has more active cases than Abu Dhabi, and the 39-year-old chose health over other factors. 
Federer is always welcomed by his cozy penthouse whenever he visits Dubai. The 20x Grand Slam champion owns a luxurious $23.5 million dollar property. The apartment is located at 'Le Reve' one of the most famous towers in Dubai. 
The 567 sqm apartment boasts five luxurious bedrooms and a stunning terrace where one can get a clear view of the ocean. Federer visits Dubai and enjoys his penthouse view during winter and that might be the same reason why he's there right now! 
WATCH: Roger Federer's Unbelievable Shot-Making Throughout His Career
Federer is concerned about the pandemic's toll on humanity
News about coronavirus became alarmingly huge during the early months of 2020. The severity of the virus is still threatening to affect more humans, and Federer is dejected looking at the vulnerability. 
"How other people are doing is extremely important to me. You always come first for me. If they're fine, I'm fine too. That's why I didn't need this lockdown to see that. But maybe not everyone was aware of what is important in life," Federer said in a recent interview. (Quotes translated from German via Google).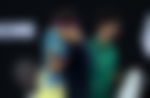 The pandemic instilled plenty of different lessons in our lives, but the picture might vary from each person. While one might use this period to attain self-growth, others might come out of it affected on the negative end. 
ADVERTISEMENT
Article continues below this ad
"Even if I'm fine, others may not. You should put yourself in the shoes of others and support them. Because I believe that unfortunately many will come out of this year mentally damaged," mentioned Federer.
The virus is still looming large, but companies are working on vaccines that effectively combat the spread. Fans still got to witness tennis action amid the pandemic, but Roger Federer was largely missing from the scene. Will we see him winning a title in 2021?
ADVERTISEMENT
Article continues below this ad