WATCH: When Roger Federer, Rafael Nadal, and Others Broke Down at Australian Open
Published 01/25/2021, 12:16 PM EST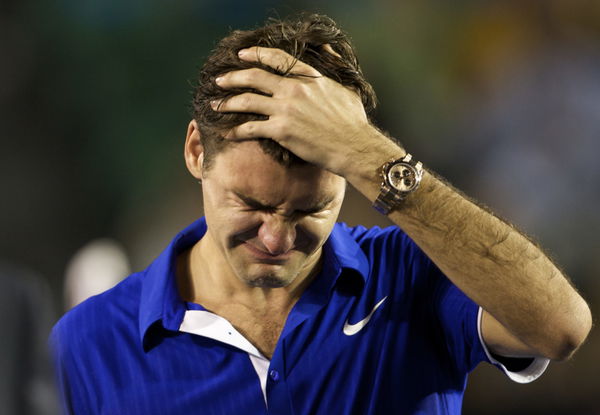 ---
---
Every sport carries emotion. Whether players win or lose, they often express themselves on the field. Similarly, in tennis, even legends have shed tears in order to show what a title means to them. Be it Roger Federer, Novak Djokovic, Rafael Nadal, or the great Pete Sampras, it is their emotions that add value to the Grand Slam titles.
ADVERTISEMENT
Article continues below this ad
The Australian Open 2021 is just two weeks away, and it is time to have a look at the history books. Here are some moments where players became quite emotional and were left teary eyed at the Australian Open.
When Roger Federer lifted his 20th Grand Slam title
ADVERTISEMENT
Article continues below this ad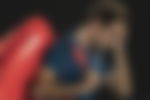 Who can forget the emotional moment when Roger Federer won his 20th Grand Slam title at the Australian Open 2018? He was short of words when he was asked to say a few things after winning the title.
"Oh I'm so happy, it's unbelievable…it's incredible," said an emotional Federer.
It was surely an unforgettable moment for all as Federer became the first male player to win 20 Grand Slam titles. He defeated Marin Cilic in the final to lift his sixth Australian Open title. However, what was really intriguing was that along with him, most of the fans present in the stadium also shed tears.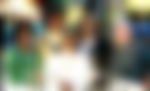 Pete Sampras breaking down at the Australian Open 1995
It was the quarter-final of the Australian Open 1995 between Pete Sampras and Jim Courier. The match was going well until fans noticed that Sampras had suddenly started crying during his match.
It later became clear that his coach Tim Galax was ill at that time, which led to an emotional breakdown of Sampras. The coach had cancer, and Sampras was overwhelmed with emotions at one point. Even when he was relaxing on his bench, he had started crying.
What was phenomenal was that despite all the odds, Sampras didn't give up and won the match. However, he later lost to Andre Agassi in the final of the Grand Slam.
An emotional Rafael Nadal at the Australian Open 2014
Die-hard fans realize what a great Grand Slam Rafael Nadal had in Australia in 2014. However, Stan Wawrinka was just brilliant in the final and stopped Nadal from winning his second Major Down Under.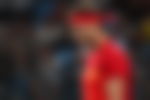 After that, fans saw a sight that is really rare to watch. During his speech after the final, Nadal became quite emotional about his loss. Although he congratulated Wawrinka, he broke down saying that he could have done better.
"I'm, you know, sorry to finish this way. I tried very very hard," said Rafa to his fans after the match.
When Federer couldn't stop crying at the Australian Open 2009
Fans witnessed yet another 'Fedal' finale at the Australian Open 2009. This time, it was Nadal who battled past Federer and won his first Australian Open title.
Federer didn't know what to say after the match and broke down. He became so emotional that the tears just wouldn't stop and the officials had to take a little break in order to console the legend.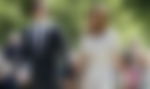 Novak Djokovic shed tears while paying tribute to Kobe Bryant
Last year, the world was in shock after Kobe Bryant lost his life in an unfortunate accident. He was an idol to all, including Novak Djokovic who paid him a tribute at the Australian Open 2020.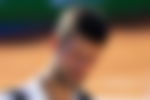 The Serbian wore a sweatshirt on which the initials of the legend were imprinted, but didn't know what to say at that sensitive time.
ADVERTISEMENT
Article continues below this ad
"He was one of the greatest athletes of all time. He inspired myself and many, many other people," said an emotional Djokovic.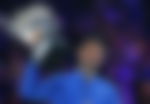 ADVERTISEMENT
Article continues below this ad
Emotions and tears are a part of the sport of tennis. They often tell fans that players do value and understand the importance of what they fight for. It will not be surprising if fans get to see a couple of more such scenes at the Australian Open 2021.