"We Have a Rivalry Already": Stefanos Tsitsipas After Rallying Past Andrey Rublev at Monte-Carlo Masters 2021 Finals
Published 04/19/2021, 12:57 AM EDT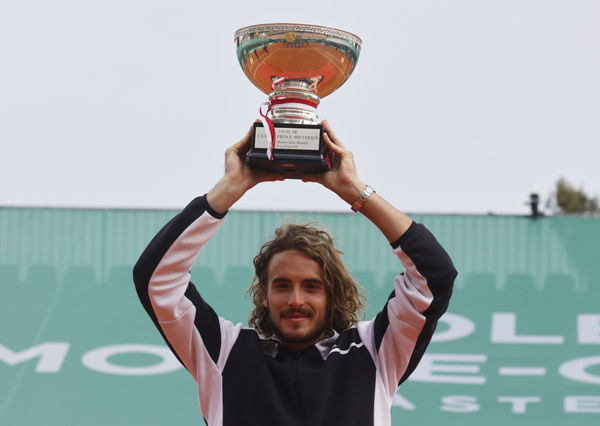 ---
---
Stefanos Tsitsipas, who is known for his energetic and aggressive display of tennis on-court, has long been considered one of the prime contenders to overpower the Big-3, especially at Grand Slams.
ADVERTISEMENT
Article continues below this ad
With a memorable victory against Roger Federer at the Australian Open a couple of years ago, Tsitsipas has tasted success on tour by winning a few 500 series titles, with the ATP World Tour Finals victory in 2019 being his biggest victory to date.
His long-lasting desire to win a Masters 1000 title was fulfilled as he defeated Andrey Rublev in the finals of the Monte-Carlo Masters on Sunday.
ADVERTISEMENT
Article continues below this ad
Stefanos Tsitsipas believes victory against Rublev at Roland Garros helped
The next-gen players have interesting rivalries to look forward to. A lot of these players are playing against each other frequently on tour. Unlike the Federer-Nadal era, where theirs was the only rivalry the tennis world talked about, the contest that players like Tsitsipas, Medvedev, Thiem, and Zverev have against each other can build into a series of exciting matchups in years to come.
One such enthralling contest Tsitsipas has is against Andrey Rublev. The duo played 7 times on tour, and Tsitsipas leads their head-to-head record with 4 wins(the most recent one being the Monte-Carlo Masters final). On clay, it was Rublev who drew the first blood with a victory in the finals of the Hamburg Open; Tsitsipas got the better of Rublev in the quarter-finals at the French Open 2019.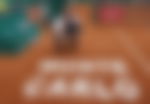 Speaking about the French Open victory, Tsitsipas said "It wasn't easy coming into that Roland Garros match that I had to play against him. Things were difficult. But I think executing the right game plan gave me a very important Roland Garros win. There was plenty for me to learn from there."
Tsitsipas mentions his budding rivalry against Rublev
Andrey Rublev, who overpowered Rafael Nadal in the quarter-finals, had emptied his tank coming to the finals. While Tsitsipas executed the game plan perfectly, it was fatigue that cost Rublev his first Masters 1000 title.
Empathizing with the Russian, Tsitsipas added "I'm expecting for him in our next battle to try and change things. It hurts losing. Definitely hurts losing even more in finals like this."
With a new champion being crowned every week on-tour, there is a lot of excitement and hope for the rest of the season as more players will surely be inspired by what Hubert Hurkacz and Stefanos Tsitsipas managed to achieve in two different tournaments.
Also for Rublev, this defeat can be attributed to fatigue, and with the performances he put up over the past week at Monte-Carlo Masters, one can expect a similar performance from him at the Barcelona Open as well.
On his matchups against the Russian, Tsitsipas said "We have a rivalry already. It's building up. We're going to get there for sure if we play against each other so frequently. I don't see no reason for us not to be there."
Tsitsipas also explained his excitement to have growing rivalries with Rublev, Zverev, Medvedev, and also with several other youngsters like Jannik Sinner and Felix Auger-Aliassime.
"There are going to be a lot of rivalries out there. I think this variety that tennis is going to receive is going to make it really exciting.", Tsitsipas concluded.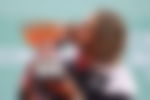 ADVERTISEMENT
Article continues below this ad
ADVERTISEMENT
Article continues below this ad