"We Hit It Off Immediately": Meghan Markle Details How She Formed Her Closed Friendship with Serena Williams
Published 10/01/2021, 3:30 PM EDT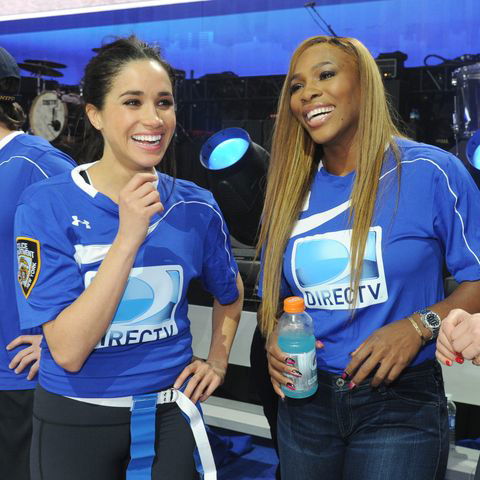 ---
---
23-time Grand Slam champion, Serena Williams, is often referred to as the Queen of tennis. Serena has revolutionized the game and enjoyed an unprecedented era of success and dominance. The American legend is also a high-profile celebrity, a status which is reflected in the company she keeps.
ADVERTISEMENT
Article continues below this ad
It's no secret that the Duchess of Sussex, Meghan Markle and Serena Williams, share a close friendship. The duo's first meeting was at the Super Bowl in Miami, America in 2010. On several occasions, Markle and Williams have admitted that they love each other's company.
ADVERTISEMENT
Article continues below this ad
Meghan Markle and Serena Williams' friendship
Meghan Markle and Serena Williams first met at the Super Bowl held in Miami in 2010. They reconnected during Meghan's time on Suits, when they both competed in the DirecTV Beach Bowl among a slew of other celebrities in 2014. Since then, the pair have built a really strong friendship.
Meghan Markle has traveled all over the world to cheer on her close friend at some of her most prominent tournaments, including the US Open, the Australian Open, and Wimbledon.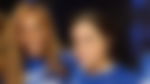 After their meeting in 2014, Meghan Markle wrote in her blog 'The Tig' about Serena Williams. It said, "We hit it off immediately, taking pictures, laughing through the flag football game we were both playing in, and chatting not about tennis or acting, but about all the good old-fashioned girlie stuff. So began our friendship." Markle also referred to Serena as a "down-to-earth-chick."
In 2017, Serena Williams and Alexis Ohanian welcomed their first child, Alexis Olympia Ohanian Jr. Markle congratulated Williams by saying, "She will be an amazing mom. The very best, because she is so attuned to balancing strength and sensitivity." She also said that she can't wait for when Serena will sing lullabies for her beautiful baby child.
ADVERTISEMENT
Article continues below this ad
Williams attended the Royal Wedding
In 2018, Serena Williams, along with her husband, Alexis Ohanian, attended the Royal Wedding between Meghan Markle and Prince Harry at St George's Chapel. The couple was famously one of the VIP guests at the wedding ceremony of Duke and Duchess of Sussex.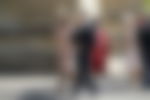 Williams also shared a video on Instagram, expressing her delight for her friend Markle. "Hey y'all, so my friend's getting married today. I've known her (Meghan) for so many years and I'm super happy for her," she said in the video.
ADVERTISEMENT
Article continues below this ad