"We Will Not Be the Athletes That We Are Today": Rafael Nadal Voices the Importance of Media Following Naomi Osaka's Boycott
Published 05/28/2021, 4:36 PM EDT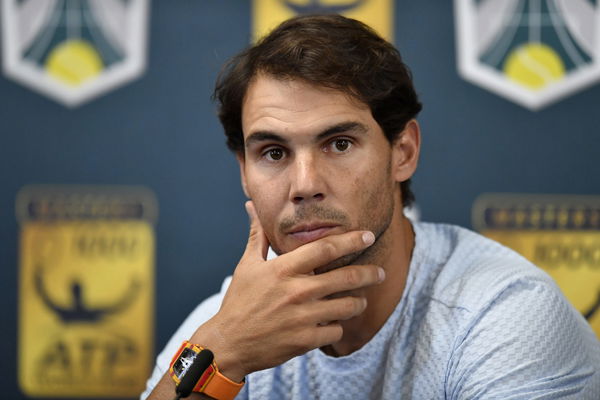 ---
---
Rafael Nadal, a 20-time major champion, will enter Roland Garros with a beaming confidence after winning both the Barcelona Open and Rome Masters at the European clay-court swing this year.
ADVERTISEMENT
Article continues below this ad
At the Italian Open, the Spaniard defeated the likes of Jannik Sinner, Alexander Zverev, Denis Shapovalov to reach the finals. Nadal faced long-time rival Novak Djokovic in the title match, and defeated him in three sets 7-5,1-6,6-3 to win a 10th title in Rome.
With the form that he is in, Nadal is the top contender at this year's French Open. The Spaniard will play his opening-round match against the Australian player Alexei Popyrin.
ADVERTISEMENT
Article continues below this ad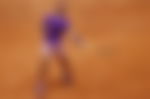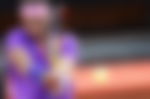 Rafael Nadal shares his opinion on Naomi Osaka's withdrawal from pressers at French Open 2021
Talking to reporters before the start of the tournament in Paris, the Spaniard was asked about Naomi Osaka's sudden decision to skip the pressers at Roland Garros. This decision of Osaka had mixed reactions from both fans as well as journalists.
"Well I respect, I respect it. I respect her, of course as an athlete and her personality. I respect, the her decision. I don't know I mean, we as sports people, I mean we need to be ready to, to accept the questions and to try to produce an answer no", Nadal explained.
ADVERTISEMENT
Article continues below this ad
The Spaniard stressed the role played by media in promoting players and making them famous across the globe.
"But on the other hand for me, without the press, without the people who normally is travelling, or counting I mean, are writing the news and the achievements that we are having around the world. Probably, we will not be the athletes that we are today", opined the Spaniard.
While there is no right or wrong in this debate, all top-players have maintained uniformity in mentioning that they can understand and respect Osaka's decision. At the same time, they didn't shy away from saying that participating in pressers is a part of the job and they would like to do it one way or the other.
ADVERTISEMENT
Article continues below this ad