What Advantage Novak Djokovic Has Over Rafael Nadal and Dominic Thiem at the Australian Open 2021
Published 02/11/2021, 11:00 AM EST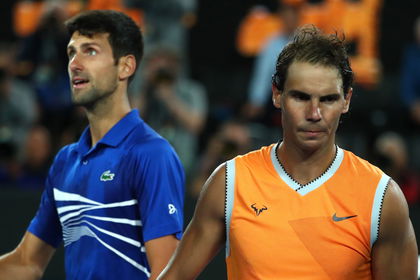 ---
---
The Australian Open 2021, held inside Melbourne Park, is said to have one of the fastest tennis courts ever. But how this benefits Novak Djokovic and not Rafael Nadal and Dominic Thiem, let's break it down.
ADVERTISEMENT
Article continues below this ad
A tennis court's surface has a definitive role in a player's life. For instance, the 13-time French Open champion Rafael Nadal is called the 'King of Clay' and Dominic Thiem his future successor. Meanwhile, the Serbian World No.1 Novak Djokovic is claimed to be the master of fast courts.
These tags are born out of their dominant performances on particular surfaces. However, the Serbian, the Spaniard, and the Austrian are currently the three best players in the world. Therefore, even though Nadal and Thiem are not comfortable with fast hard courts, they cannot be simply counted out.
ADVERTISEMENT
Article continues below this ad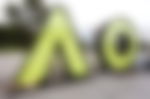 Novak Djokovic vs Rafael Nadal and Dominic Thiem: Fast courts
The 17-time Grand Slam champion, Novak Djokovic is the fittest player on the tennis tour. His rubber-like flexibility, inexplicable reach, and incredible control make him one of the best players ever to play the sport.
Given that the Australian Open 2021 courts are faster, his speed and quality returns will give him an advantage over other players.
Moreover, the 33-year-old Serbian is agile enough to cover the entire court at all times. That is how Djokovic has won 11 Grand Slam on hard courts and all Masters 1000 events twice.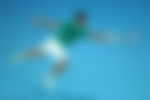 Contrarily, Rafa and Thiem both love to generate power behind their shots. Thus, on slower courts like clay, they are likely to succeed more because they get more time on the shot and can also angle and control their placement.
Here, in Melbourne Park, the courts are fast and the ball bounces more as well. Hence, it'll be difficult for World No. 2 and World No. 3 to put forward their A-game.
And if grass and hard courts are the faster courts, Novak leads in both returns and under pressure stat. Thus making his chances of title-defense in Australia more prominent.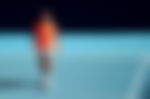 Djokovic, Nadal, and Thiem's records at Australian Open
After the first-round win, the reigning US Open champion, Thiem, talked about his difficulty on faster courts. The Serbian ace Djokovic, on the other hand, is happy that he's back in Australia.
With record eight Australian Open titles, Djokovic is two titles ahead of second-placed Roger Federer. The 34-year-old Spaniard has won one in 2009 and appeared in four finals after that. Lastly, Thiem reached the final of the Aussie Open only last year.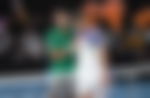 But since tennis is about momentum, there is a great possibility for anyone to adjust to the conditions.
ADVERTISEMENT
Article continues below this ad
In conclusion, fast courts make the Serbian's game more effective and his returns more useful. However, it is up to Rafa and Thiem how they fight against this challenge. Previously, they have both lost in the finals against Djokovic in 2019 and 2020, respectively.
In case Novak wins, he will complete his second hat-trick in Melbourne Park, no player has done it once. Will the Serbian hail glory again in Australia?
ADVERTISEMENT
Article continues below this ad