'What Is He Doing Here?' – 24-Year-Old ATP Star Stumped to Witness Infamous Rival Andy Murray's Bizarre Situation at Australian Open
Published 01/21/2023, 6:40 AM EST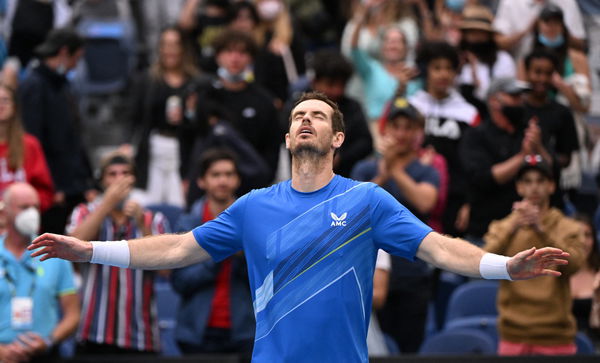 Stefanos Tsitsipas is in shock at what Andy Murray has done after his Australian Open win. Tsitsipas cannot believe how dedicated Murray is to the game. After his tiresome win against Australian tennis star Thanasi Kokkinakis, you will not believe what Murray did. To say he is passionate about the game, about winning, would be an understatement. 
Andy Murray was back on court after mere hours of his last match. The match with Kokkinakis lasted for nearly 6 hours. Tsitsipas saw Murray on the court just a few hours after the match ended. Subsequently, the 24-year-old tennis player could not believe his eyes! He had to mention his bizarre dedication during his press meet. 
ADVERTISEMENT
Article continues below this ad
Andy Murray is training like a beast
Andy Murray returned to Melbourne Park just eight hours after his long match with Kokkinakis. The British tennis star did not even get proper sleep before he got back into the grind again. This dedication has shocked many, including Greek tennis star Stefanos Tsitsipas. 
Tsitsipas was in a press conference when he talked about seeing Murray come back that early. "Well, it is no fun for Andy," Tsitsipas said with a smile, reported by Eurosport.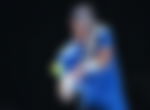 "I saw him today before my match and I was thinking to myself 'what is he doing here?!' "
In fact, although Murray's routine is a little too aggressive, during the tournaments, this happens more or less to every player. Although, the AO is called the "Happy Slam", as Tsitsipas says, "That's the nature of it, what can you do?"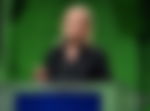 When asked about what he thinks about the last match stretching to 4 am, Tsitsipas says, "He started it at a reasonable time… they didn't break any rules, the match started at 10 o'clock. Yeah, Kokkinakis made it long; Murray made it long too."
ADVERTISEMENT
Article continues below this ad
In fact, this match turned out to be the longest match in Murray's career. 
Murray turns the tables on Kokkinakis
Right when Murray was a minute from being eliminated from the tournament, he turned the tables. He covered up the two sets that Kokkinakis had clinched. When the match was finally over at 4:05 am, Melbourne witnessed a crazy scoreboard of 4-6, 6-7 (4), 7-6 (5), 6-3, 7-5 in Murray's favor.
ADVERTISEMENT
Article continues below this ad
WATCH THIS STORY: Roger Federer, Rafael Nadal, Serena Williams, and Others In The Greatest Comebacks in Tennis
Meanwhile, Kokkinakis looked beat after losing the match despite coming so close. His performance was amazing right from the start. Each of his serves were aimed at completely shattering Murray's aggression. However, after he took two consecutive sets, Murray suddenly woke up and secured the victory.