What is Next For Novak Djokovic, Roger Federer, and Rafael Nadal After US Open 2021?
Published 09/13/2021, 8:30 AM EDT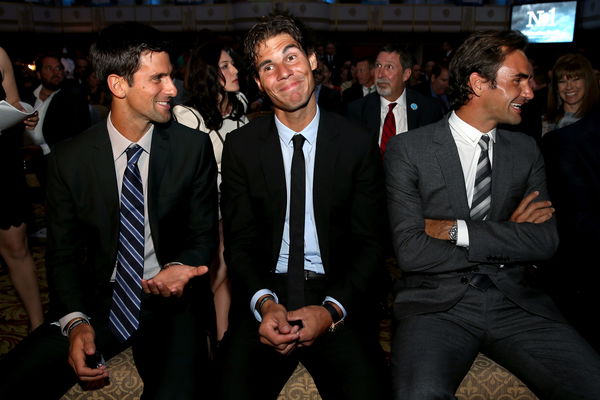 ---
---
World No.1 Novak Djokovic failed to accomplish the Calendar Slam at the US Open 2021. Facing Daniil Medvedev in the finals, the Serbian suffered a humiliating defeat- that also ended his 27-match winning streak at the Grand Slams this year. The final scoreline of the match was 6-4, 6-4, 6-4.
ADVERTISEMENT
Article continues below this ad
After Novak Djokovic's loss, one thing is quite certain that the G.O.A.T debate is not over yet. Even though the 2021 season saw Djoker winning three Grand Slam titles, he along with Rafael Nadal and Roger Federer have 20 Grand Slams each right now. In such a situation, the numbers don't really tell who is the greatest player of all time.
While Federer recently touched 40, both Nadal and Djokovic are in their mid-thirties and can still play for four 3-4 more years. Thus, they have a good chance of winning at least 2-3 more majors.
ADVERTISEMENT
Article continues below this ad
It will be intriguing to see what happens in the 2022 tennis season. While Federer only has a chance at the Wimbledon Championships, especially after his third knee surgery, one can't simply rule out Nadal from the French Open just after a single shocking loss this year. Similarly, World No.1 Nole is still the 'King of Melbourne' and will have good chance even in New York next year.
Therefore, the Grand Slam race will help the fans figure out the G.O.A.T debate much more clearly at the end of the next season. As of now, they hope that all three of them remain fit and fine and play every major in 2022.
Watch This Story: How Roger Federer, Rafael Nadal, Novak Djokovic, Serena Williams, and Others Travel
Will the next-gen superstars finally start dominating over Novak Djokovic, Rafael Nadal, and Roger Federer?
There is another scenario that is quite possible in men's tennis. What fans just witnessed at the US Open 2021 might just be the dawn of a new era in the sport where the young stars like Daniil Medvedev, Stefanos Tsitsipas, Alexander Zverev, and Dominic Thiem start outperforming the 'Big Three'.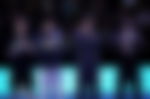 If this remains the case, there might be a chance that the Grand Slam tally actually remains the same even at the end of the 2022 tennis season. However, in order to achieve that, these next-gens have to play consistently well on tour just like the 'Big Three'.
ADVERTISEMENT
Article continues below this ad
While Medvedev has established himself as a really good player on hard-courts, Tsitsipas can be a threat on clay. Zverev too has won a couple of Masters this year and even has an Olympic Gold against his name. Thus, it won't be stunning if each of these players pick momentum from here and there is a shift of guard soon.
As of now, one will hope to watch Federer, Nadal, and Djokovic at the Australian Open 2022. Who will end his career with the most number of Grand Slam titles?
ADVERTISEMENT
Article continues below this ad