What Makes Rafael Nadal so Good On Clay
Published 04/17/2021, 6:27 AM EDT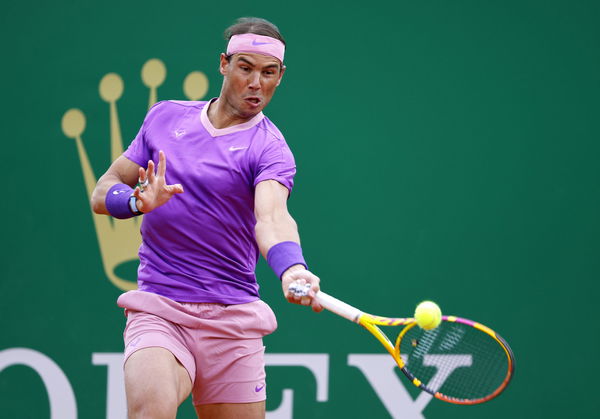 ---
---
The bond of Rafael Nadal and the clay surface is probably the strongest one ever in the history of men's tennis. The Spaniard has an astounding 91% winning record on the red dirt, thereby making it his favorite surface. Nadal also has the most number of titles on clay(60), and it looks like he might be unstoppable in the ongoing clay-court season.
ADVERTISEMENT
Article continues below this ad
So, what makes Rafael Nadal so formidable on clay?
Clay offers momentum to Nadal's lefty forehand
ADVERTISEMENT
Article continues below this ad
Nadal's lefty forehand induced with a heavy topspin is a sight of discomfort for any opponent. His crosscourt forehands laced with sharp angles are enough to dismantle the opponent's confidence, and the slow pace of the clay courts offers him enough time to launch that forehand to perfection.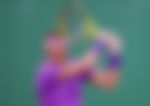 Also, the Spaniard's point construction, especially on clay, is a sight to behold. He can switch from defense to offense in no time, and this switch is a result of consistently pushing the opponent to play an extra shot to his advantage. A lot of credit goes to Nadal's incredible fitness as it allows him to move swiftly from one corner to the other.
Nadal's second serve return points on clay
One metric that stands out while looking at Nadal's performances on clay is the number of points he won while returning a second serve; he has won close to 58% of the return points on his opponent's second serve. The Spaniard always stands deep into the court to return the second serve as he gets more time to induce a full swing of his racquet.
Also, Nadal has won the highest number of return games on clay courts. He has won 43% of his return games on the red dirt, followed by other clay-court specialists like Diego Schwartzman, Novak Djokovic, etc. 
The above numbers are proof enough that it's not only tough to return Nadal's serve but equally difficult to serve against him. The Spaniard's consistent performances on clay can be attributed to these two factors alone. 
Nadal's all-round display on clay
Rafael Nadal's variety on the court is the least-talked-about aspect of his game. Even though he sticks to the conventional way of winning matches on clay most of the time, Nadal's inventory of shots has improved significantly over the past few years. 
ADVERTISEMENT
Article continues below this ad
Owing to repeated injuries and with age catching up, Nadal was quick enough to upgrade his clay-court game with a mix of serve-and-volley, drop shots, and an occasional slice. With being recognized as one of the players to have a high tennis IQ, Nadal has adjusted his game more often than not to clinch victories even on a bad day. 
If one observes Nadal's tennis on clay courts over the last couple of years, it looks more complete now than ever. That's the reason why he has become invincible on the red dirt even at the age of 34, with young guns like Dominic Thiem, Stefanos Tsitsipas, and others finding it hard to put an end to Nadal's dominance on clay.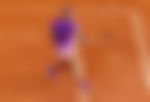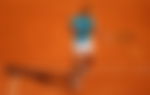 ADVERTISEMENT
Article continues below this ad
Trending Stories