When Roger Federer Called Reporter's Question 'Stupid' After Losing to Novak Djokovic at the Australian Open
Published 01/18/2021, 12:00 AM EST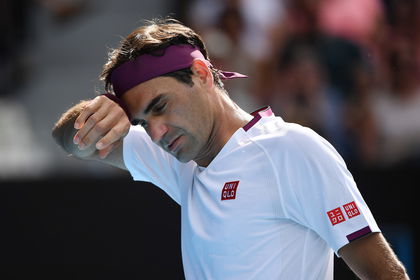 ---
---
The Swiss maestro Roger Federer has an image of being a relaxed and friendly figure. And it is not very often that one sees him lose his calm. However, there has been one instance when the 20 majors champion went a little off-center.
ADVERTISEMENT
Article continues below this ad
Federer had just lost to Novak Djokovic in the semi-finals of the Australian Open 2016. In the post-match conference, he encountered a question that he didn't much like. A reporter asked him whether the Serbian would have been more dominant if he had faced tougher opponents.
After staring back at the reporter, Federer replied, "You've got to be careful how you phrase the question." This is an example of one of the greatest things about the Basel-born player; he highly values his competition.
ADVERTISEMENT
Article continues below this ad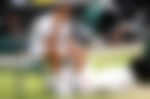 When Roger Federer got upset with a reporter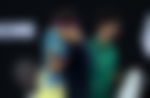 Losing has never been easy for the record 8-time Wimbledon champion, but it has never stopped him from appreciating his opponent. Moreover, Djokovic has undoubtedly been a great tennis player on the Australian turf.
Before 2016, the Serbian ace had denied Federer twice in the semi-finals of the Happy Slam, in 2008 and 2011. The Australian Open 2016 marked the third consecutive win for Djokovic over the Swiss maestro at the tournament.
It was no wonder that the reporter's question simply infuriated Roger. He added, "You don't want to be rude to the other players. I don't have to face them, you have to face them. I don't ask them stupid questions like that."
While he stunned many in the room with his response, his fans backed him up meticulously even though this was one side of him that comes to the surface rarely.
Djokovic added one more to his tally of three in the semi-finals of the Australian Open 2020. He defeated Federer in straight sets, 7-6(1), 6-4, and 6-3 and eventually lifted the title again.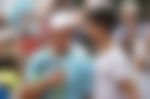 Federer's position in 2021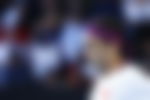 After playing Djokovic in the Australian Open last year, Federer hasn't played a single tennis match. He has also withdrawn from the upcoming Australian Open 2021 on account of not being fully fit.
ADVERTISEMENT
Article continues below this ad
However, his passion and his bright smile have still not left him. The 39-year-old is confident of making his comeback very soon this year. Roger is eyeing his long-awaited Olympic Gold medal and more Grand Slams even today.
Will Federer win his 21 Grand Slam before he hangs his racket?
ADVERTISEMENT
Article continues below this ad