'Where Your Olympic Medal Son?' – Tennis World Brutally Roasts Novak Djokovic for Blowing His Own Trumpet in a Viral Video
Published 01/17/2023, 1:41 PM EST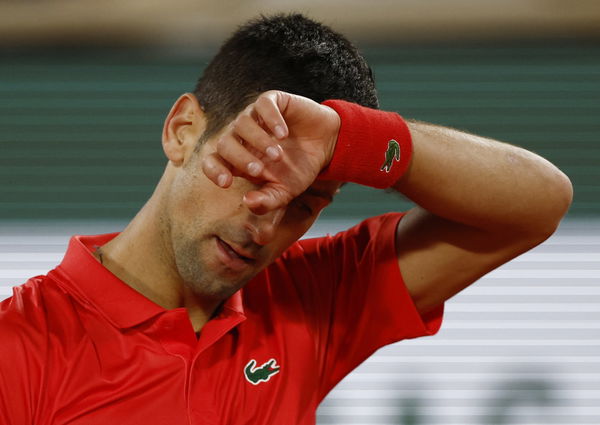 Serbian tennis star Novak Djokovic always draws flak for his remarks. The 35-year-old is among the all-time best tennis players and there's nothing more he can do to prove that. However, the way Djokovic carries himself, and the way he answers questions, there are many people around the world who are not particularly fond of him. Recently, he again caught the ire of fans for his remarks on social media.
A deleted scene from Djokovic's media day was recently released on the ATP Tour website. And it can be safely said that fans did not find his statement "humble". Here's what happened.
Fans react as Novak Djokovic claims there's nothing left for him to win
ADVERTISEMENT
Article continues below this ad
In a deleted clip from Djokovic's media day at the Australian Open, the reporter asked Djokovic about the one tournament that he wants to win. Jokingly, Djokovic replied, "I've done it all sorry, very humble!!" However, his critics were quick to point out that there are a few feats the Serb is yet to achieve in his career. One of them is winning the Olympic gold.
 

View this post on Instagram

 
The 'ATP Tour' official Instagram page shared the clip. Here's how people reacted to it.
"You haven't won one of the biggest event my friend – Olympics," a fan commented.
"The villain of the 3 goats," another one wrote.
Another comment read, "Hv u heard of Olympic? Golden career slam?"
Amidst all the hate, a Djokovic fan came up in the 22-time Grand Slam champion's defense.
"You sh*t haters he will get gold next year and will win every slam this year and next year too," he wrote.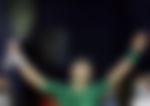 Some other comments on the post read.
"Where your olympic medal son"
"Missing the Olympic gold"
"Olympics is missing buddy-o."
"An Olympic gold is among the greatest career honors for an individual athlete."
"No.. Olympics left over Mr.DJOKER"
ADVERTISEMENT
Article continues below this ad
While Djokovic fans came up with a statement that the Olympics is not as important in tennis, here's what a fan replied.
"They literally praise Zverev and Bencic as olympic champions during warm-ups because it's a massive achievement. It's not considered a tournament only when Mr novax has won it."
Although it's true that winning Olympic gold is a significant achievement, Djokovic still has the age and form to do it. Since the question was regarding tournaments, Djokovic was right to say that he won all of them. The Olympics is not a tennis event. Djokovic is a known entertainer. He recently entertained his fans with unique dance moves. Surely this was his attempt to be funny, but several fans took it the wrong way.
ADVERTISEMENT
Article continues below this ad
WATCH THIS STORY: Roger Federer, Rafael Nadal and Simona Halep produce unreal moments at Miami Open
With the Paris Olympics not too far away now, it will be interesting to see if Djokovic can maintain his fitness and form to compete and win the gold medal. Will he be regarded as the GOAT of tennis if he wins the Olympic Gold medal? Let us know in the comments.