Which Aspect of the Game Makes Daniil Medvedev Unstoppable at Australian Open 2021?
Published 02/18/2021, 11:14 PM EST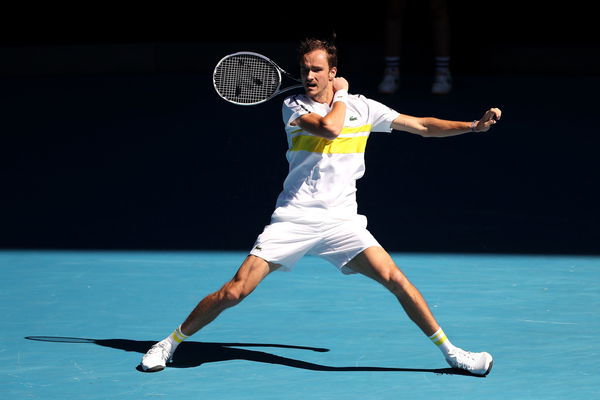 Russia's Daniil Medvedev is a tennis mathematician, with accuracy and consistency in his ordnance. In fact, his backhand is presently the hottest weapon in the tennis world. Even the numbers say so.
Specifically, the new era of the Russian World No. 4 began at the Paris Masters last year. Since then, he's won everything that has come his way and is continuing the same in 2021.
In his 19-match streak, the 24-year-old has triumphed at the Paris Masters, ATP Finals, ATP Cup and now is in the semi-finals at the Australian Open 2021. And behind all of this is his backhand prowess.
ADVERTISEMENT
Article continues below this ad
Therefore, Infosys ATP Behind The Numbers took a closer look at his backhand performances. Unsurprisingly, the numbers look even better than his simple and elegant backhand.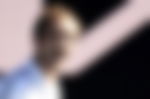 Daniil Medvedev: Backhand Numbers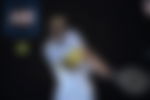 Starting with the ATP Cup, the Russian outlasted Diego Schwartzman, Kei Nishikori, Alexander Zverev and Matteo Berrettini. In doing so, Daniil hit 17 backhand winners as opposed to his opponents' 8.
Moreover, he made only 44 unforced errors from his backhand side against 66 of his opponents. And the forced error of his backhand count is astonishingly almost half of his opponents, 31 against 57.
Following that, in what was considered impalpable, Medvedev has upped his level at AO. He has hit a massive 32 backhand winners against his opponents' 12 (excluding the quarterfinal vs Andrey Rublev).
In terms of backhand unforced and forced errors, the Russian has 44 and 42 against opponents' 60 and 55, respectively. Above all, it is not the numbers, but his ability to deliver like a machine that is making life so difficult for anyone who faces him.
For this reason, he is considered the favorite even against World No. 1 Novak Djokovic in the finals should he reach it. However, he will have to surpass the Greek World No. 6 Stefanos Tsitsipas in the semi-finals first.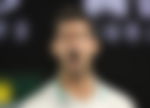 Can Medvedev break the 8-0 record of Novak in Australia?
ADVERTISEMENT
Article continues below this ad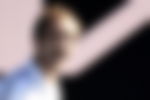 The Serbian ace brought the ax down on the fairytale run of qualifier Aslan Karatsev to an end, defeating him in straight sets in the semi-finals. With this, he has reached the finals for a ninth-time and has never lost at this stage before. However, the two young NextGen players are strong enough to challenge the 17-time Grand Slam champion.
In case Medvedev gets the chance to face Djokovic, he will put the Serbian on his toes. Moreover, the Russian has already achieved a spectacle, he will be crowned World No. 3 after the tournament. But if he beats the defending champion, he can be World No. 2.
ADVERTISEMENT
Article continues below this ad
Will Daniil Medvedev win his maiden Grand Slam title this year?