Who Is Carlos Alcaraz's Coach?
Published 05/11/2022, 12:15 PM EDT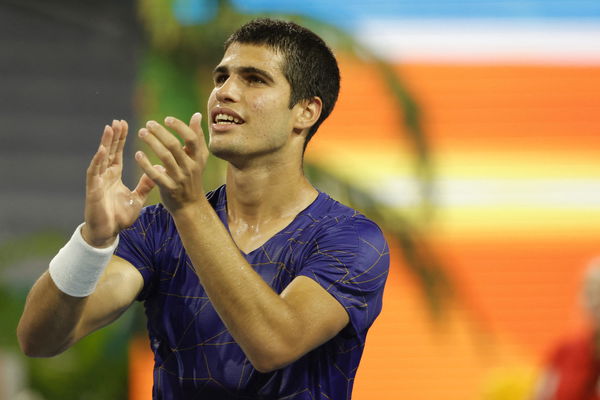 Carlos Alcaraz has been in the news, these last few days and for good reason too! The Spaniard who very recently turned 19 has shown signs of such greatness; with an elite display of skills, determination, and the will to learn. The tennis fraternity has been taking note of Alcaraz for quite some time now, but his 2022 season so far has been phenomenal, to say the least.
Alcaraz's phenomenal season
ADVERTISEMENT
Article continues below this ad
He began his season with the Australian Open, where he lost in the third round to Matteo Berrettini, in an epic five-set match. But since then he has veritably been on fire! He has gone on to win all the other tournaments he has participated in; except the Indian Wells Masters, where he reached the semifinals.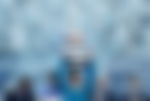 His improvement in terms of matches from last year is definitely something experts are taking note of. Along with his success what is being discussed in the tennis circles is that he must be having a great coaching team on his side and that he is the rightful prince, ready to take on the mantle from the Big Three- Roger Federer, Rafael Nadal, and Novak Djokovic.
Of the Big Three, his idol and compatriot Rafael Nadal's career projection had been quite similar to his; starting from a similar age and breaking into the top 10 almost at the same time in their careers!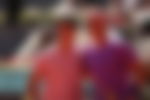 Who coaches Carlos Alcaraz?
ADVERTISEMENT
Article continues below this ad
Coaching an elite player on the professional circuit is no easy thing. And shaping such raw talent to actually win matches and have results to show us, is yet another tough task. For anyone asking, the man responsible for guiding Carlos Alcaraz to his newfound success is yet another Spanish former player-Juan Carlos Ferrero. Ferrero himself is a former World No. 1 who won the French Open in 2003. He also has 16 ATP singles titles to his name.
In Spain, Alcaraz used to train at the JC Ferrero-Equelite Academy, the academy run by Juan Carlos. It was there that the former World No. 1 took note of the talent in Carlos. He started to coach Alcaraz as soon as he turned 16. It was under his guidance that he became the newcomer f the year. And then the winner of 5 career titles, in such a short span of time.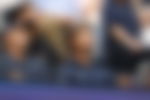 "He contributes to my knowledge in a way that other coaches probably wouldn't be able to. He understands the situations that I'm living in now because he experienced them in the past. He knows how to manage the pressure… It's not easy for me to talk openly but I trust him, and I always try to tell him how I feel physically and mentally. If I have any problem, I can speak with him and he gives me his advice. He is very helpful." Alcaraz said about his coach.
ADVERTISEMENT
Article continues below this ad
Ferrero on the hand is aware of all the comparisons that Alcaraz will have to face during his career. This is especially with regards to him being Nadal's protégé. But, he maintains that his charge is a player of his own, talented and capable of doing great things of his own accord!