Who Is Novak Djokovic's Wife Jelena Djokovic?
Published 02/16/2022, 10:38 AM EST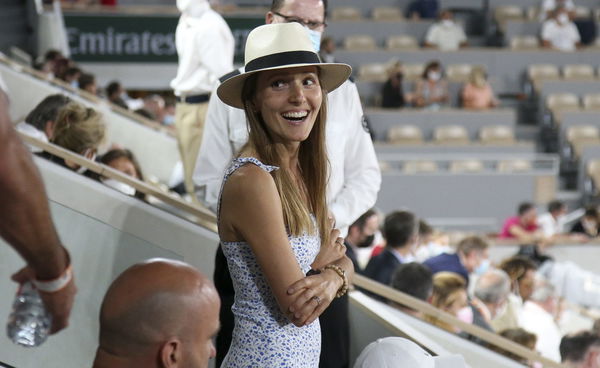 In July 2014, Novak Djokovic and Jelena Ristic (now Jelena Djokovic) got married in Montenegro. The two had been in a relationship since 2005, after having initially met in high school. But who is Jelena?
Novak Djokovic's wife Jelena's background
ADVERTISEMENT
Article continues below this ad
Jelena Djokovic is not just a part of the Serbian superstar's life. She herself is an entrepreneur, humanitarian and a businessperson.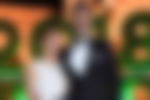 Born and raised in Belgrade, Jelena attended a sports high school in the capital of Serbia. Reportedly, Jelena during her schooldays was focused on getting the best grades and was an excellent student with a few scholarships as well. She speaks 17 languages, loves to read and write and is also an ardent animal lover.
How did the two meet?
Jelena and Novak met each other when they were in high-school. They started dating in 2005, two years after Djokovic turned pro in 2003. By then, he was already making a stir in the circuit even though he failed to get past the round of 32 in any of the four grand slams.
 

View this post on Instagram

 
While Djokovic was on the path of greatness, Jelena was focusing on her academics. Her LinkedIn profile shows she travelled abroad to go to college. She attended the Bocconi University in Milan, earning a degree in business administration. She also holds a master's degree from the International University of Monaco in luxury brand management.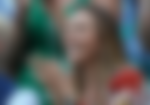 "Us getting together was like science fiction almost. I was a student barely getting by, and he was a very young tennis player who also had no money to spare on expensive trips… Airplanes were, at the time, something utterly out of our reach." Jelena recalled about the hardships they had to get over, to be where they are today.
When did they get married?
Around this time, Novak Djokovic started travelling a lot more because of his continued success on the tour, and Jelena started working in an oil company in Monte Carlo, away from him.
The distance created some problems for the couple, but they soon overcame it and tied the knot in 2014. They got married at Sveti Stefan, which is a hotel resort in Montenegro. The next day, they had a church wedding at the church of Saint Stephen.
Do the couple have kids?
A couple of months before their marriage, Jelena and Novak Djokovic had shared with the world the happy news abut Jelena's pregnancy and in October 2014, the couple had a son, whom they named Stefan. Djokovic announced the news on his Twitter account saying, "Stefan, our baby angel was born! I am so proud of my beautiful wife Jelena! Thank you so much for your love and support. We love you all!!!"
They are also parents to daughter Tara, born in September 2017. Jelena, in an exclusive interview with Graham Bensinger, opened up about how motherhood changed her as a person and taught her a great many things about herself as well. She has gone on record to say that she feels two kids is enough, while the 20 Grand Slam winning champion has said that he would like more.
Jelena is very active on her social media profiles and she often shares pictures of and with her kids and husband on her Instagram.
 

View this post on Instagram

 
Is Novak Djokovic's wife deaf?
Some may have heard a rumour about a possible hearing impairment Jelena might be suffering from. However, there has been no confirmation regarding the same. Jelena is often seen in the players box, cheering Novak on. At the 2021 US Open, Jelena was supporting her husband, wearing a Djokovic inspired t-shirt with the caption "I run with the wolf." When after the match, Djokovic was asked about the t-shirt, he answered the philosophy behind it, and thanked his wife for her endless support.
Awwww I didn't hear him say this while on court 🤦‍♀️ @usopen thanks for the hearing impaired screen🙏 it helped me understand what was going on 🤣@DjokerNole amooooooreeeee 😍😍♥️♥️♥️♥️ i gotta run when you don't really walk much hahhaahah LOVE ♥️ https://t.co/tUkWu81T6L

— Jelena Djokovic (@jelenadjokovic) September 4, 2021
Jelena, however, could not hear it, and later tweeted the video thanking the hearing impaired screen for helping her out. Evidence points to the fact that she is not really hearing impaired. Guesses are that after a phenomenal win by Djokovic, the crowd were making a lot of noise for anyone to hear the courtside interview.
What does Jelena Djokovic do?
ADVERTISEMENT
Article continues below this ad
Jelena founded the company, Jelena Ristic Consulting, in 2011 and is now the director of the firm. The Monaco-based company provides digital marketing and brand development related services. She is also the founder and executive director of "Original" which is a magazine publishing content about celebrities across the globe.
From 2011 to 2015, Jelena was the global CEO of the Novak Djokovic Foundation, the charity company founded by the Serb in 2007. Now, she is the director of the foundation, which helps in providing underprivileged Serbian children with education and development opportunities.
ADVERTISEMENT
Article continues below this ad