Why Did Uncle Toni Make Rafael Nadal Play With 'Soggy-Lifeless' Balls and Followed a 'Relentless Harsh Discipline'?
Published 08/02/2022, 6:10 AM EDT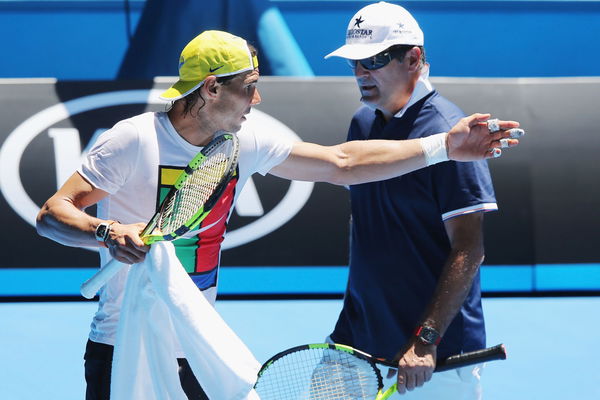 Toni Nadal has played a crucial role in turning Rafael Nadal into a champion. The 22-time Grand Slam champion's uncle was his coach during his childhood days. The two worked hard to ensure Nadal reaches the level where he is now. Their partnership achieved tremendous success on the ATP Tour, with Nadal winning several titles under the guidance of Toni. In his autobiography, Rafa: My Story, Nadal has recounted how his uncle trained him in the sport.
Toni Nadal had a strict training regime for Rafael Nadal
ADVERTISEMENT
Article continues below this ad
Describing how his uncle trained him, Nadal, in his autobiography, wrote, "And then he set about the more challenging task of constructing a mentally armor-plated competitor. He began, as he meant to continue, by treating his nephew with undisguised injustice in the company of his peers, while requiring him never to complain. The boys Nadal trained with recall that when Toni bellowed an order to him, made him stay behind and pick up the balls, then sweep the courts after training, he would bow his head and do as he was told."
Watch this story: Rafael Nadal's biggest fan, Serena Williams, cheers for his success at Wimbledon Championships 2022
Further, he added, "When the two trained alone, and the sun shone glaringly on one half of the court, that was the half where Toni would tell Rafa to play. If at the start of a season they were playing with good, sound balls, Toni would unexpectedly produce a bad one, a bare one that bounced erratically, or a soggy, lifeless one that hardly bounced at all. If his nephew complained, Toni would say, "The balls might be third rate but you're fourth rate!"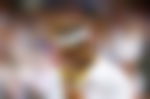 Talking about why his uncle followed this path, Nadal wrote, "Cruel to be kind, as Toni saw it, he would play games with Rafa in which the winner was the first to twenty points. He would allow the excited child to get to nineteen, and then he'd raise his game, beating him to the post, ruining his nephew's day just as he was beginning to savor the thrill of an unlikely little victory. The blows to morale and the relentlessly harsh discipline to which he submitted Rafa all had a grand strategic purpose: teaching him to endure."
ADVERTISEMENT
Article continues below this ad
Nadal's upcoming schedule
The former World Number 1 suffered an abdominal injury at Wimbledon. As a result, he withdrew from the tournament at the semifinal stage. However, Nadal has recovered in time for the hard court season.
ADVERTISEMENT
Article continues below this ad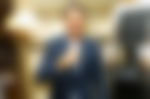 He'll return to action at the Canadian Open in Montreal, next week. Subsequently, he will also be playing at the Cincinnati Masters before the US Open. Can Nadal make a strong return to the ATP Tour? Let us know your views in the comments below.
Edited By: Deepakshi Chaudhary