Why Rafael Nadal Hits His Racquet on His Shoes Before Serving on Clay?
Published 05/25/2021, 8:30 AM EDT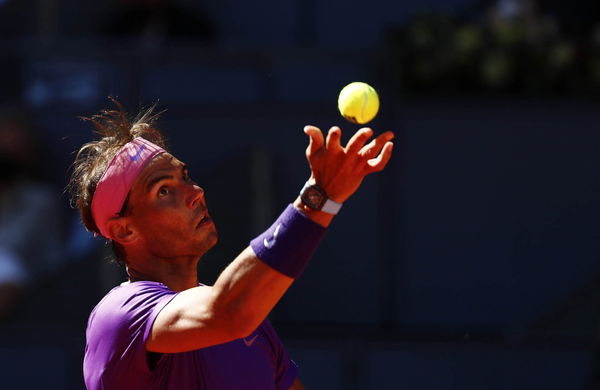 ---
---
20-time Grand Slam winner Rafael Nadal is a player who is famous for his eccentric rituals on the court. Even though he is a 13-time French Open champion, there is a belief that there are a set of rituals that Rafa performs before playing any match. This list adds yet another intriguing ritual when he steps on any clay court.
ADVERTISEMENT
Article continues below this ad
There is a pattern of activities that he performs before and after stepping on the court. One of them is the way he hits his shoes with his racquet exactly two times before serving on clay. Even though people believe it to be a ritual as well, it is not just a ritual.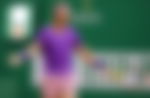 The reason for the same is to remove the clay that sometimes sticks to his shoes. During the matches on the surface, players often get clay beneath their shoes, and in order to get the weight of it off, they do so. However, Rafa being Rafa has a nuanced way of doing it, which is to incorporate it in his usual court trials.
ADVERTISEMENT
Article continues below this ad
Some of the other rituals that Rafael Nadal does before and during a match
Nadal often takes a freezing cold shower 45 minutes before his match. Then, he wears both his socks at the same height. Following this, he takes off his jacket after a jump and then heads for his on-court rituals.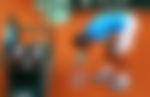 Rafa is very particular about the position of his bag, bottles, and towels. First, he places his bottles in the exact same position. While serving, he first hits the racquet on his shoe (if playing on clay), places his hair behind his ear. He then uses his index finger and thumb to remove the sweat off his eyes and nose and then puts his hair behind the ears again.
ADVERTISEMENT
Article continues below this ad
World No.3 Nadal uses his towel after winning every single point. In addition, he always drinks his energy drink first before taking a sip of water.
Apart from his exceptional performances, it is these fascinating rituals that make Rafael Nadal a distinctive player. He'll now head to Paris where he'll be eyeing his 21st Grand Slam title. Will Rafa be able to conquer Paris for the 14th time at the French Open 2021?
ADVERTISEMENT
Article continues below this ad