Why Roger Federer Couldn't Make It to Forbes 2005 Top-Paid Athletes List Along With Andre Agassi and Maria Sharapova?
Published 07/14/2022, 2:47 PM EDT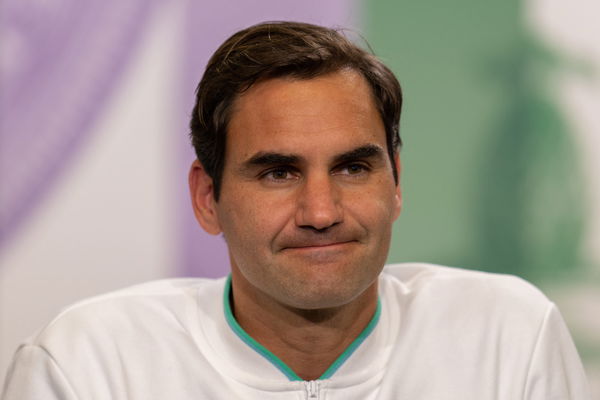 The Swiss tennis legend Roger Federer is famous for his calm, composed, and down-to-earth self. People adore him for his on-court as well as off-court-court ethics. However, the factor that makes him stand a little taller than other players now was earlier a slight nuisance to his marketability.
Federer, unlike others after touching the peak, didn't receive a flood of companies on his doorstep. Even though he was holding the ranking of World No.1. As the corporate world didn't consider his face worthy of representing organizations.
ADVERTISEMENT
Article continues below this ad
Roger Federer wasn't the favorite
In the report from Forbes showcasing the world's top paid athletes for the year 2005, Federer did not receive a position. In fact, only two tennis entities were present on the list. First was the 8 times Grand Slam champion Andre Agassi, who with an annual income of 28. 2 million dollars held the seventh ranking.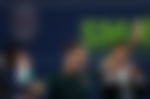 Second was the Russian tennis ace Maria Sharapova. She made up to the list after claiming the Wimbledon trophy in the year 2004 with an annual income of 18.3 million dollars. Whereas Federer, who earned around 14 million dollars a year, got lost in between entities from basketball and golf.
What was the reason?
There were several reasons behind the former World No.1 not touching the list. Though he was holding the ranking of world No.1 for two consecutive years by then and had already marked 4 Grand Slam under his name, his name wasn't the first thing that came to tennis fans' mind when talking about tennis.
ADVERTISEMENT
Article continues below this ad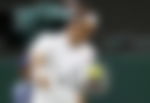 Why, one might ask. Well, because unlike Andre Agassi, he wasn't an American tennis player. Therefore, entering the US market was difficult for the Swiss. However, he did have a hold on the corporate market of Switzerland, but the market wasn't capable of bringing him to the table alongside mega players, such as Tiger Woods.
Further, Federer's reputation as a fair, dependable and excellent athlete zeroed his status as a flamboyant player. As he didn't smash his racket and shout during the matches, like John McEnroe did.
ADVERTISEMENT
Article continues below this ad
Watch this story: Celebrating the multi-faceted Ashleigh Barty's varied interests outside tennis on her 26th birthday
Lastly, the most important aspect that the 20 times Grand Slam champion missed at that time was a rival. Before the Spaniard Rafael Nadal arrived, Federer pretty much dominated every tournament and watching him take an easy win every time brought no fun to tennis fans.