"Will Be a Low Point": French Open Director on Roger Federer, Nadal and Djokovic's Retirement
Published 10/01/2021, 12:52 AM EDT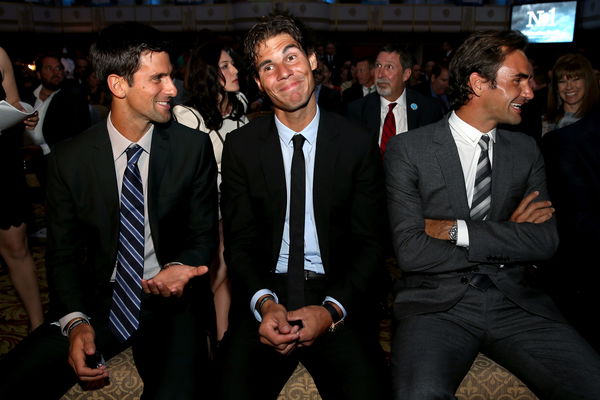 ---
---
Roger Federer, Rafael Nadal, and Novak Djokovic are regarded as the 'Big 3' in tennis. Their unprecedented era of dominance has seen the trio win 60 Grand Slam titles between them. They've all had injuries, but they've always conquered them and produced their greatest games. The never-ending argument over which of the three is the best player of all time still continues.
ADVERTISEMENT
Article continues below this ad
While Nadal, Djokovic and Federer have been dominating since 2003, the Big Three before 2000 were different. During 1970-1985, three different players dominated the tennis world. During that time, John McEnroe, Bjorn Borg, and Jim Connors were at the epitome of their game. Together they share 25 Grand Slam titles among themselves.
ADVERTISEMENT
Article continues below this ad
Guy Forget, director of Roland Garros, said in an interview that people anticipated stars like John McEnroe and Bjorn Borg to be the greatest of all time, but Roger Federer and Rafael Nadal arrived then. Forget highlighted the point that the talent keeps pouring in and great players will emerge in the future as well.
Forget said, "We grew up with Borg, McEnroe, and Connors. It was great what those players brought to the sport, to tennis. In France, we had almost 2 million juniors players, during that time tennis had blown up. And then, we were saying, 'what's going to happen once these boys will stop playing?'" 
He further added, "And then after them, we had Agassi, Sampras and then a small drop. And then Roger arrived, then Rafa and Novak. And we say, 'better than this, it's not possible.'"
"I believe, the big tournaments like Wimbledon and Roland Garros, which are inevitable events will continue to thrill young players. So there will be a low point when Roger, Rafa, and Novak will stop, but I do hope people will still gather and line up in front of Porte D'Auteuil (Roland Garros) or Wimbledon." (Quotes are translated from French)
Skillful players will emerge, said Guy Forget
Guy Forget is a former French tennis player and director of Roland Garros. In an interview, Guy Forget discussed the prospect of new talents coming to the fore in each decade. People didn't predict someone better than John McEnroe, Bjorn Borg, or Jim Connors to emerge into the tennis world while they were at their prime, he added. However, they are now witnessing the heroics of Roger Federer, Rafael Nadal, and Novak Djokovic, all of whom are statistically stronger.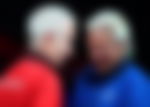 Forget talked about the reality that excellent players continue to flood inside every sport, and someone even better than the current Big Three will emerge.
ADVERTISEMENT
Article continues below this ad
Roger Federer, Rafael Nadal, and Novak Djokovic to fight for their 21st Grand Slam title in 2022
Talking about the 'Big 3', Federer, Nadal, and Djokovic are currently tied at 20 Grand Slam titles. Novak Djokovic has rapidly ascended to 20 after starting the season with 17 Grand Slam titles. The World No. 1 was denied his 21st Grand Slam as well as a Calendar Grand Slam at the US Open 2021.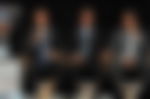 ADVERTISEMENT
Article continues below this ad
Federer and Nadal, who are undergoing recovery, hope to compete at the Australian Open in 2022. It would be enthralling to see who would be the first to reach the 21st Grand Slam.