"Will Investigate About It": Fabio Fognini Claims His Innocence Following Disqualification at Barcelona Open 2021
Published 04/21/2021, 10:00 PM EDT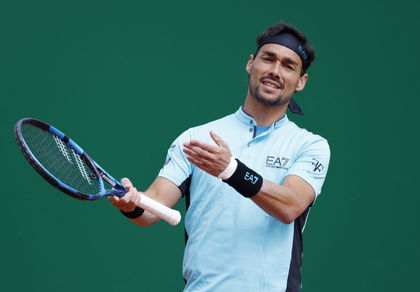 ---
---
Fabio Fognini, the Italian tennis player, has been struggling to find some decent form since tennis resumed in 2020. In the recently concluded Monte-Carlo Masters where he was the defending champion, Fognini lost to Casper Ruud in the quarter-finals. 
ADVERTISEMENT
Article continues below this ad
A player who can be entertaining to watch once he gets going, Fognini has also earned the reputation of being a hot-headed personality on-court. He has had a lot of arguments with chair umpires in his career, but it was for the first time that the Italian got defaulted for verbal abuse in the second round at the Barcelona Open earlier today.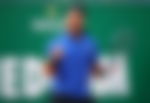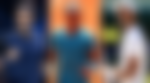 ADVERTISEMENT
Article continues below this ad
Live cameras on-court failed to capture Fognini's abuses
Looking back at the incident, Fognini lost the first set of the match to Bernabe Zapata Miralles, a Spanish player. As the Italian fought back to level the score at 4-4, the line umpire called him out for a foot-fault on the first serve. 
A few moments later, the chair umpire defaulted Fognini for abusing the line umpire after giving him multiple code violations for unsportsmanlike conduct earlier in the match. 
What's surprising is that no live camera on-court picked up Fognini's abuses at the line umpire, and the Italian got defaulted for the first time in his career. Even his opponent said that he didn't hear Fognini hurling abuses at the umpire. 
Fabio Fognini says he will investigate the issue
After a distasteful end, Fognini claimed his innocent during the post-match press conference where he said, "I paid for something that I didn't do. I did bad things on-court in the past, but today I was very calm."
ADVERTISEMENT
Article continues below this ad
While no one knows the truth behind what exactly took place on-court, one can say that this was not the first time Fognini got into trouble for being a bad boy on the tennis court. 
Trying to prove his innocence further, Fognini continued, "I was not even speaking. That's the first thing everybody has to know. I will investigate about it. It's the first time it happens in my life."
Fognini has had outbursts on the court in the past. His most recent and infamous argument on-court happened with his compatriot Salvatore Caruso during their second-round match at the Australian Open.
ADVERTISEMENT
Article continues below this ad