'Wimbledon Return???': Serena Williams' Teasing Post Pushes the Tennis World Into a Pool of Speculation
Published 03/17/2023, 3:17 PM EDT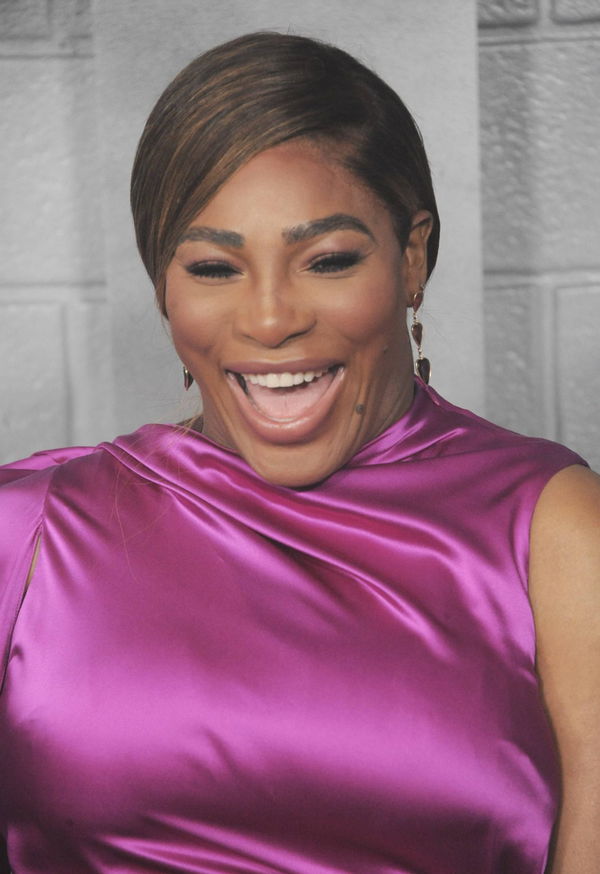 Serena Williams, the 23-time Grand Slam champion, retired last year at the US Open. Since then, her fans have practically left no stone unturned to convince her to make a comeback. Although the tennis superstar is busy enjoying her life off the court with her lovely family, she does keep in touch with her loyal army from time to time. Owing to the power of social media, Serena's fans are keeping updated with the tidbits of her personal life. Recently, they speculated on her comeback owing to a tweet she had posted on social media, and needless to say, they swarmed her timeline with comments!
Williams has sent her fans into a frenzy with just two tweets. In a recent Zoom call, Serena had a moment of inspiration – or perhaps frustration. She decided to take a bold step and shared it with her fans. Soon after, she shared another tweet informing her fans of the step she has taken. This second tweet confused the fans who didn't connect it to the first and were left dumbfounded- to say the least. They have been making all kinds of guesses, and it's really overwhelming to see so much love from them!
Serena Williams has the most loyal fanbase or what!
ADVERTISEMENT
Article continues below this ad
Serena recently tweeted an unexpected message to her followers. She said, "Would it be ok if I ripped off my false lash while on this zoom call? How will they know?". Shortly after, she followed up the tweet with, "I did it!".
The tweets sparked a wildfire of speculation, leaving her fans wondering about her plans and intentions. Is she making a comeback on the tennis court or perhaps bringing in a sibling for little Olympia? The possibilities are endless, and Serena's fans can't stop suggesting!
A fan has gone all the way and listed all possible predictions that came to their mind.
Wimbledon return??? 👀 👀 Olympics?

Invested in a new business venture?

Decided to try for a sibling for Olympia??

Finalized designs for a new Serena collection?

Pranked Venus again?

Secured a new endorsement deal??

Wrote a song a sang it at karaoke?

New doggy??

What?! 😩

— Madam Vice President Harris is THEE GOAT! (@flywithkamala) March 16, 2023
While other fans who connected the first and second tweets are now praising Serena for being so bold!
Of course you did, you're Serena Wlliams—you can do anything you want 😂

— AndersJ (@Johansson85) March 16, 2023
Oh Serena, can't believe you did it! lol 😂 Only Serena Williams

— 🫂 Shelemiah Peterkin 🫂 (@ShellyPeterkin7) March 16, 2023
On the other hand, the wildfire speculations about her comeback are engulfing Twitter! With interesting GIFs and witty comments, it looks like Serena's fans are not going to stop anytime soon!
I hope you're playing again? The slam record is yours for the taking!!

— Michael. #helpthehomeless (@MikeJMcC) March 16, 2023
Did u accept a Roland Garros wild card?

— dani yelling (@wannabedani) March 17, 2023
Started training for your comeback??? (Please even if it's just doubles with Venus) 🥰

— Ace me 1977 (@Alinvirgin) March 17, 2023
Others have gone off in a completely different direction and suggested that maybe Serena is really giving the second baby a second thought.
However, it is still the 'plea to comeback' comments that are taking Twitter by storm!
ADVERTISEMENT
Article continues below this ad
ADVERTISEMENT
Article continues below this ad
However, with all the love from her fans, it will not be surprising if Serena actually decides to make a comeback once and for all. She is just one Grand Slam away from equaling Margaret Court's all-time record and knowing Serena's indomitable spirit for winning, she might just give it another try!
WATCH THIS STORY: Will Smith Shows How King Richard Cast Trained Like Serena and Venus Williams