"Worried"- Novak Djokovic Summarizes His Painful Match at Australian Open 2021
Published 02/12/2021, 5:30 PM EST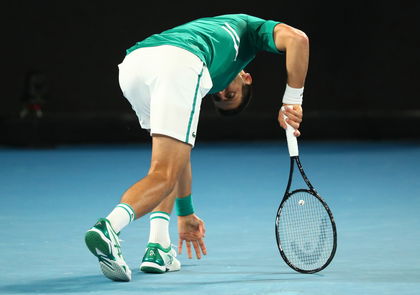 ---
---
World No.1 Novak Djokovic survived a tough match today at the Australian Open 2021. Facing Taylor Fritz in the 3rd round, Djokovic didn't face any sort of difficulty in the first two sets and won them easily. However, he suffered an unfortunate injury in the third set that didn't allow him to play his game freely.
ADVERTISEMENT
Article continues below this ad
Novak Djokovic still didn't give up and made a spectacular comeback after losing the third and fourth set. He even took a medical timeout in the third set as he was not under immense pain.
In a recent interview, he spoke about his emotions during the match and also said that winning the match was one of the best moments for him.
ADVERTISEMENT
Article continues below this ad
"Well obviously, mentally and emotionally, I feel great. I mean … is a huge relief to pull this one through in this kind of conditions I found myself in…
"It was a 'one of a kind' type of match, for me, that's what I said on the court, and really mean it. It, one of the best moments I've had in my career under this kind of circumstances," said Djokovic in the interview.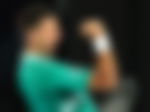 The Serbian legend also expressed that he was in so much pain that he also thought of retiring from the match at one point. He mentioned that he was not able to move or rotate his body.
"When I got my first medical timeout, I was debating really strongly in my head to retire the match after two games because I just couldn't move, I couldn't rotate, I couldn't return, the only thing I could do is serve," added the World No.1 player.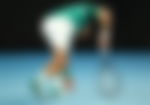 Novak Djokovic admits that even though he is proud of himself, he is also a bit worried
Djoker highlighted that it is the tear that is making him worried. He said that although it was a proud moment for him to win the match, the injury made him quite tense.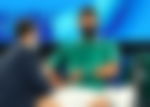 "I am obviously very, very proud of this. But, at the same time, I'm also a bit worried, I don't know what's going on. I think it, a tear…
"Knew straight away that something not so great is happening and it was confirmed from a physio from the ATP," continued the 17-time Grand Slam champion.
He also reflected that he hadn't had a good experience with tears in his career so far and doubted that he could be out of the tournament as well.
ADVERTISEMENT
Article continues below this ad
"I don't know, let's see, I don't have a great experience with tears in terms of continuing in the tournament. So, that's something that's kind of in the doubts for me at the moment, whether I'm going to step out on the court in two days," concluded Djokovic.
Fans certainly want Djokovic to continue and not leave the Slam in the mid-way. However, if the injury is serious, Djokovic will have no other option but to withdraw from the Australian Open 2021.
If he doesn't withdraw, he'll next face Milos Raonic in the fourth round of the tournament.
ADVERTISEMENT
Article continues below this ad