"Wouldn't Be Surprised"- Stefanos Tsitsipas on Daniil Medvedev Beating Novak Djokovic at Australian Open 2021 Finals
Published 02/19/2021, 8:37 AM EST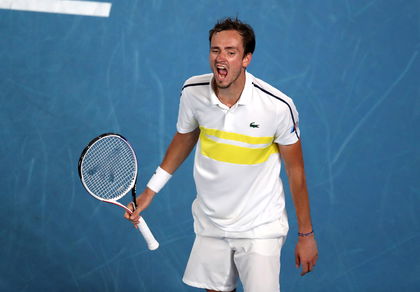 ---
---
It was the night of the second semi-finale at the Australian Open 2021. In an exciting clash, it was World No.4 Daniil Medvedev who emerged as the winner and earned a ticket to the finale. Although his opponent Stefanos Tsitsipas played really well, he was not able to outperform Medvedev. The final scoreline of the match was 6-4, 6-2, 7-5.
ADVERTISEMENT
Article continues below this ad
In the post-match interview, Stefanos Tsitsipas faced a tricky question. Although the World NO.6 player is no longer a part of the Australian Open 2021, he was asked to pick the winner between Novak Djokovic and Daniil Medvedev. In response, the 22-year-old claimed that it would not be strange if Medvedev would go on to win the title.
"I wouldn't be surprised to see Daniil win the tournament," began Tsitsipas. "But it's a strange scenario. I played Rafa here 2 years ago and found his performance against me phenomenal. I was 100% sure he was gonna win the tournament. And I ended up being wrong."
ADVERTISEMENT
Article continues below this ad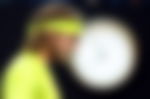 Even though Tsitsipas indirectly backed Medvedev for the title, he admitted that it is a strange scenario. He recalled that two years ago, he predicted that Rafael Nadal would win the Australian Open easily after he defeated him. However, Rafa failed to do so as he lost to Djokovic in the finals. Keeping that in mind, Tsitsipas highlighted that there was no surety about anything.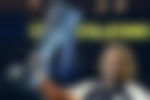 "Good for tennis"- Stefanos Tsitsipas on Daniil Medvedev winning the Australian Open 2021 title
Tsitsipas said that the World No.1 player, Novak Djokovic, had also played really well in the tournament. He also mentioned that he was not a betting website and could not predict everything. However, he believes that if Medvedev will win the Slam, it'll be good for tennis.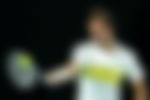 "Who knows? I don't know. Like, Djokovic is playing well too. Look, I'm not a betting website. I don't know what to say. Might be Medvedev, would be good for him, good for tennis," added the World No.6 player.
The stakes for the finale are already very high and fans are eagerly waiting for it. While Djokovic hasn't lost a single Australian Open final, Medvedev is currently on a 20-match winning streak. Will Medvedev be able to win his maiden Grand Slam title or will Djoker inch closer towards Rafa and
Roger Federer's
Grand Slam tally?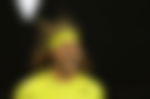 ADVERTISEMENT
Article continues below this ad
ADVERTISEMENT
Article continues below this ad