'You Are Hell Wrong' – Rafael Nadal Once Broke Character and Threatened to Walk Out of a Match in an Angry Rant Towards the Umpire
Published 07/13/2022, 5:20 PM EDT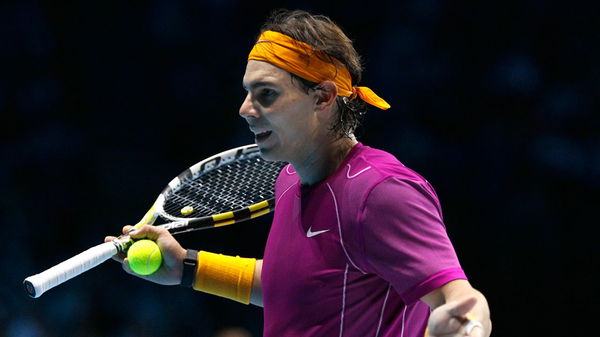 22-time Grand Slam champion Rafael Nadal has been one of the most respected tennis players over the two decades he's been on the tour. Despite his various on-court routines, many opposition players and chair umpires respect the great Spaniard.
It's pretty rare that we see Nadal arguing with a chair umpire as other players do. However, in 2010, Nadal had an explosive argument with the chair umpire Carlos Bernardes, during the ATP World Tour Finals, as he almost walked out of the match. 
ADVERTISEMENT
Article continues below this ad
Rafael Nadal almost walked out of a match after an argument with the chair umpire
During the ATP Finals in 2010, Nadal was playing against Tomas Berdych. During the first set, Nadal was serving at 6-5, as one of Berdych's shots was not called by the line judge. However, Nadal put his finger up and called it out, and the chair umpire, Carlos Bernardes, also called the ball out. Then, the Czech player challenged the call, and Hawkeye showed the ball was in. 
Interestingly, the chair umpire gave the point to the Czech player despite Nadal putting the ball back into play. Safe to say, Nadal did not like the call from the chair umpire, as he started arguing with the chair umpire.
"My ball was in, I have returned it back. What match are you watching, Carlos? I have returned the ball back," Nadal said to the chair umpire. 
Then Nadal turned his attention to the supervisor, Tom Barnes, as he said, "Tom, my ball got inside. He called the ball out. I returned the ball inside, and he says the point is for him. 
In reply, Tom said, "It's up to him."
This irked Nadal even more, as he said, "Up to him? No no no… I don't want to play. I don't want to play at all. What you are telling me is nonsense… It's nonsense, Carlos (Bernardes). You are hell wrong. Carlos, my ball went in."
Despite the argument, Nadal eventually won the match and did leave the match with a smile on his face.
ADVERTISEMENT
Article continues below this ad
Nadal suffered an abdominal injury at the Wimbledon Championships 2022
Recently, Nadal was playing at the Wimbledon Championships, where he fought through the quarter-final match against Taylor Fritz despite suffering an abdominal injury early in the match. Even though he won the match, it cost him the chance to win the Wimbledon Championships and subsequently, the Calendar Slam.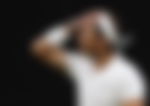 Watch This Story: UFC star challenges tennis great Rafael Nadal for a fight
ADVERTISEMENT
Article continues below this ad
According to reports, he could miss three to four weeks, as he is currently holidaying with his family. With the completion of the grass-court season, he will now set his sights on the next Grand Slam, the US Open.