"She Didn't Feel Comfortable Doing Something…": Lewis Hamilton Shows Society the Mirror With Strong Verbal Support for Tennis Star Naomi Osaka
Published 06/23/2022, 10:22 AM EDT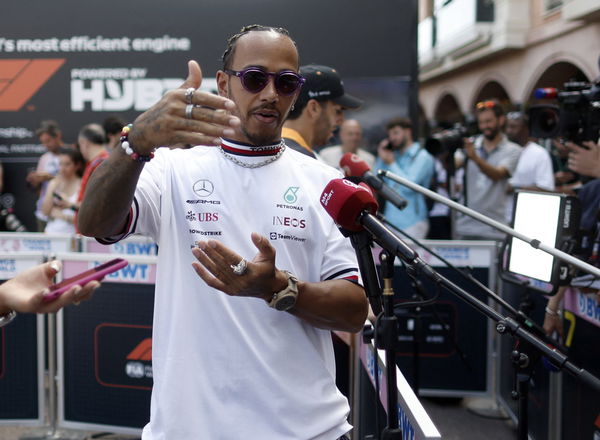 Lewis Hamilton has used his platform incredibly over the years by taking a stand whenever he sees fit. But the Mercedes man was also a newcomer to the daunting world of Formula 1 at a very young age. And being in the limelight and under a microscope from a young age is intimidating.
Hamilton is an outspoken advocate of mental health and spoke in favor of tennis player Naomi Osaka. Osaka, the 24-year-old, refused to speak to the media at the French Open. Her non-participation in the post-match news conference resulted in a dispute with the organizers. Osaka withdrew herself from the tournament and they fined her $15,000 for her noncooperation.
ADVERTISEMENT
Article continues below this ad
The reaction from the organizing committee shocked everyone with their fine. Hamilton, to support Osaka, said, "For her own personal health she didn't feel comfortable doing something, and the backlash is ridiculous."
He added. "People not taking into account that she's a human being, and she's saying, 'I'm not well enough to do this right now.' I think that needs to be really looked into as to how people have reacted to that, and they should be supporting and uplifting to her."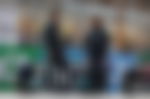 Osaka opened up to her fans on Instagram regarding her mental health. The Mercedes man feels despite the backlash we should applaud Osaka for her bravery. Opening up about the struggles a person is going through is always difficult. But the organizing committee could've handled her non-compliance with media commitments better. And a fine was definitely not the way to go!
Daniel Ricciardo in agreement with Lewis Hamilton
ADVERTISEMENT
Article continues below this ad
Ricciardo was under a lot of pressure, especially from the media, with the dip in his form. The Australian was feeling the full wrath of the media with a host of speculations being made about his future. No matter how thick-skinned one is, eventually one negative comment or thought seeps in.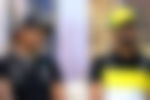 And Mclaren man pointed out exactly that when he said, "I think in general, the media have to be just careful sometimes — I don't think this is the situation now — but how they write things. People can be quite sensitive, and feelings are real."
ADVERTISEMENT
Article continues below this ad
Watch this story: Pregnancy Restrictions Stopped Lindsey Vonn From Taking F1 Deal To Join Lewis Hamilton
The world has come out to support Osaka while opposing the actions taken against her. This showcases the empathy that can go around despite all the negativity in sport.