"Help Shape a Better Future": Maria Sharapova and Dirk Nowitzki Praise Mardy Fish's Netflix Documentary
Published 09/17/2021, 2:03 AM EDT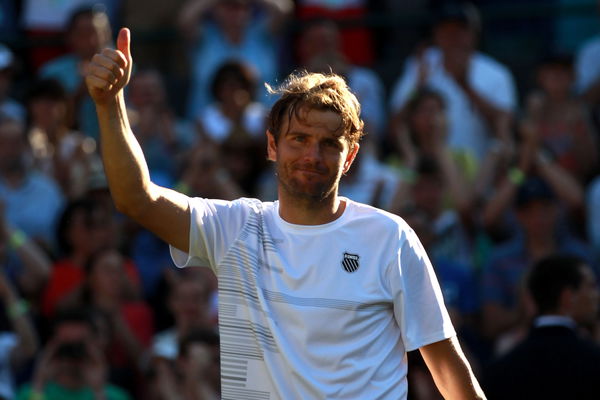 ---
---
Former tennis star Mardy Fish recently released his documentary Breaking Point on Netflix. In the movie, Fish took the audience through his life's journey as an athlete, his struggles with anxiety disorder, and how he came out of it. For this, he has received enormous appreciation from both peers and fans. Recently, Maria Sharapova and Dirk Nowitzki also showed support for the former American No.1's efforts.
ADVERTISEMENT
Article continues below this ad
Fish is one of the leading advocates of mental health in tennis and sports. He was also one of the early voices to stand for Naomi Osaka and Simone Biles during their struggle with mental health. His documentary now sheds light on the importance of mental health in the lives of professional athletes. 
ADVERTISEMENT
Article continues below this ad
Watch this story: Tiger Woods, Novak Djokovic & Other Athletes That Expressed How Much Kobe Bryant Meant to Them
Maria Sharapova and Dirk Nowitzki praise Mardy Fish on his documentary Breaking Point
As Fish tells his story from the beginning, the audience can feel the pressure build up as the film progresses. No doubt, the actual pressure in such moments would be unimaginable. Indeed, its rawness and candidness makes Breaking Point a must-watch for anyone and everyone.
Sharapova said, "I loved this, Mardy Fish. Using your past to help shape a better future for so many others!"
As a young teenage sensation, the now-retired Russian bravely dealt with being in the limelight throughout her career. Without any doubt, they are the inspiration for young athletes in the sporting world.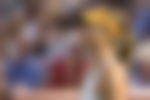 Additionally, the former NBA star Dirk Nowitzki also understood the value of Mardy Fish's inspiring story. He wrote, "This is a must-watch. So proud of you, Mardy Fish. This will help a lot of people."
ADVERTISEMENT
Article continues below this ad
Through a series of incidents in his career, Fish gives a detailed narration of his emotions. Thus, it becomes more relatable and a learning lesson for those unaware of his challenges.
ADVERTISEMENT
Article continues below this ad
To sum up, the Breaking Point documentary is a breakthrough story from one of America's favorite athletes, Mardy Fish. To quote him from the documentary, Mardy said, "Even after six, seven, eight years, it still is a daily battle, but I win every day."