18-Year-Old 'Roger Federer Fan' Coco Gauff Re-Lives His Horrendous Final Against Novak Djokovic – 'It Was a Heart-Wrencher..'
Published 01/20/2023, 5:30 AM EST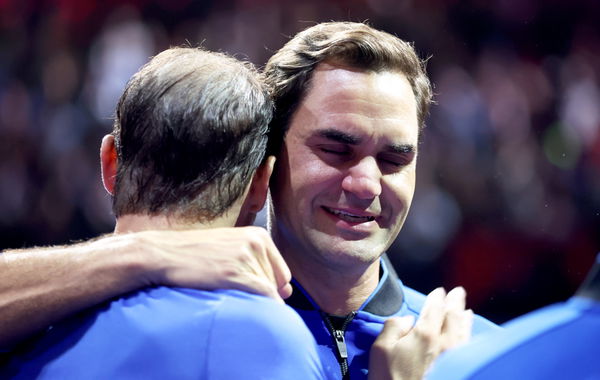 Coco Gauff, the rising American star in the world of tennis, recently reflected on a heartbreaking experience. Back in 2019, she was sad to watch her idol, Roger Federer, taste defeat against Novak Djokovic in the final of the Wimbledon Championships. Gauff has often spoken about her admiration for Federer and his impact on her career.

It's no secret that Gauff is a big fan of Federer, and she has often spoken about the Swiss legend's influence on her career.
Gauff was annoyed to see her idol, Roger Federer, lose
ADVERTISEMENT
Article continues below this ad
Despite the disappointment of seeing her favorite player lose, Gauff was still able to take away some valuable lessons from the match. Gauff praised Djokovic for his performance in the final. In her latest sports column in the BBC, Gauff shared, "..although when Novak won the Wimbledon title in 2019 – the year I was there – it was a heart-wrencher for me because I'm a Roger fan." Gauff also has a lot of respect for Djokovic and has said that she likes him a lot. However, she likes Federer may be 10% more.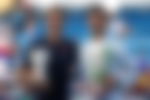 The match was an intense and closely contested battle that went back and forth for five sets. In the end, Djokovic emerged victorious with a 7-6(5), 1-6, 7-6(4), 4-6, 13-12(3) win. It was Djokovic's fifth Wimbledon title and his 16th Grand Slam title overall at the time.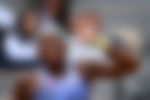 ADVERTISEMENT
Article continues below this ad
Gauff's admiration for Federer is not unique among tennis players. He is one of the most respected and admired players in the history of the sport. The Swiss GOAT has won 20 Grand Slam titles in his career. Gauff's career is off to a strong start. She has already made it to the final of Roland Garros and has also made it to the round of 16 at the US Open and the Australian Open.
Gauff's emotional wish to recreate Rafael Nadal and Federer's rivalry
The rivalry between Roger Federer and Rafael Nadal is legendary and will be remembered throughout the tennis world. Every aspiring young player idolizes them and strives to live up to the legacy they have each left behind. One of these athletes is the American teen phenom Coco Gauff. She wants to recreate a similar situation with Emma Raducanu, one of her rivals.
ADVERTISEMENT
Article continues below this ad
WATCH THIS STORY- Roger Federer Pulling Off 'GOAT Sh*t' With Absolute Ease Against a Helpless Nick Kyrgios Leaves Tennis Fans in Splits
After her tremendous run in 2022, people are looking forward to her on-court professional progression. Even though the British player is not at her best right now, Gauff wants to compete on the court against Raducanu, much as Rafa-Federer did. Share your thoughts about the American ace in your comments below.