All You Need to Know About Honey Deuce – the Signature Drink of US Open
Published 09/02/2021, 3:06 AM EDT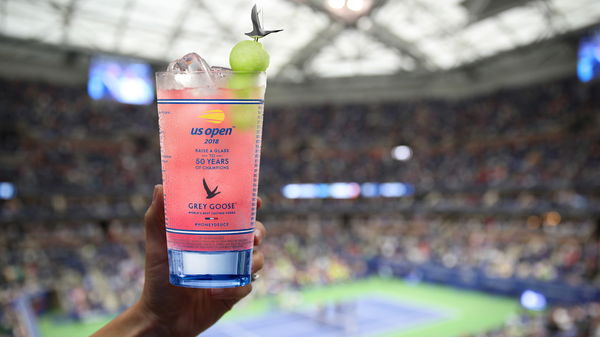 ---
---
Tennis, combined with a refreshing cocktail drink, undeniably makes for a better experience overall. And for a long time, tennis events have been associated with signature drinks that are representative of the event itself. For instance, the Pimms Cup at Wimbledon Championships has been the iconic drink of the tournament for more than a century. Hence, with the US Open 2021 currently ongoing, fans wonder if there's any such cocktail at this event.
ADVERTISEMENT
Article continues below this ad
In short, there is, and it goes by 'Honey Deuce.' Indeed, its name itself is a hit among tennis fans. To make things better, it's an ice-cold mix of Grey Goose vodka and fresh lemonade, topped with a skewer of the honeydew melon ball.
ADVERTISEMENT
Article continues below this ad
Unquestionably, the melon ball skewer in the shape of tennis balls gives a rejuvenating appearance to the beverage. But since when has the Honey Deuce been a part of the US Open?
How and when was the US Open's Honey Deuce invented?
In 2006, the Open's official partner Grey Goose vodka gave Gramercy Tavern's managing partner Nick Mautone the opportunity of a lifetime; he had to come up with a drink that fans from across the world will relish at the American Grand Slam. Hence, it wasn't a one-day find.
But, most certainly, it was a made-for-each-other story. One day, Mautone was surfing through the Shinnecock Farmers market, where his eyes caught the honeydew melons. "I thought… those look exactly like iridescent tennis balls," he said.
And the rest is history.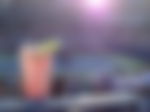 At the US Open 2021, the signature drink celebrates its 15th anniversary.
How much does a glass of Honey Deuce at US Open cost?
According to Forbes, tennis fans have consumed over a million glasses of Honey Deuce until 2019. Also, in 2019, it cost $20 for a cup of Honey Deuce, where the buyer gets to keep the cup.
ADVERTISEMENT
Article continues below this ad
Additionally, since its inception in 2007, the drink has recorded an 850% growth in sales. And with each passing year, the enigmatic beverage becomes closer and closer to the talk of the tournament, apart from the tennis professionals, obviously.
ADVERTISEMENT
Article continues below this ad
Since fans are back in the USTA Billie Jean King Tennis Centre this year, the Honey Deuce story has also resumed. In time, we will know how much the fans loved the drink this year.
Watch this story: Roger Federer, Rafael Nadal, Novak Djokovic, Serena Williams, And Others Top Funniest Moments at US Open