Andy Murray Details How Emma Raducanu's US Open 2021 Victory Was Important for British Tennis
Published 09/15/2021, 1:36 AM EDT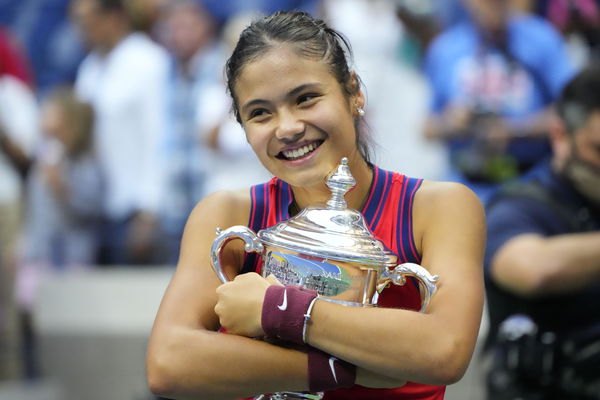 US Open 2021 champion Emma Raducanu is the first British female Grand Slam winner since Virginia Wade's Wimbledon 1977 win. Moreover, she did it as an 18-year-old, as a qualifier, and without losing a single set. Accordingly, compatriot and three-time Grand Slam champion Andy Murray recently reflected on her incredible success.
The 34-year-old Scot had alone represented British tennis at the highest level for many years. Therefore, seeing Raducanu's glory, he has hopes for a great future of tennis in the United Kingdom. 
ADVERTISEMENT
Article continues below this ad
Murray also played a spectacular opening round match against third seed Stefanos Tsitsipas. Although he lost in the fifth set, he made it clear that he still has a long way to go in his career.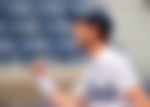 Watch this story: Serena Williams, Naomi Osaka, Venus Williams, Maria Sharapova, and Other Tennis Players Hits Met Gala 2021
Andy Murray on the US Open 2021 champion Emma Raducanu
After the US Open 2021 loss, Murray flew to France to play in the ATP Challenger Rennes event. In the opening round, he comfortably defeated German Yannick Maden 6-3, 6-1.
Following the match, the Scot talked about Emma Raducanu in his post-match press conference. "It was incredible what she did there," Murray started. "I think for a lot of the people involved in British tennis, we knew she was extremely good."
"She hadn't competed much for the last sort of 18 months or so with school and coronavirus and those sorts of things, but I think at Wimbledon everyone, sort of, got a bit of a glimpse of how good she could be."
ADVERTISEMENT
Article continues below this ad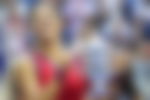 Furthermore, he added that he spent a lot of time with her on practice courts and in the same building. However, Murray admitted that the US Open was "very special."
"What she did in New York was very special, a huge boost for British tennis and gives, hopefully, the governing bodies an opportunity to capitalize on that and get more and more kids involved in the sport. It's great what she did and a huge opportunity for British tennis now," Murray concluded.
ADVERTISEMENT
Article continues below this ad
Indeed, with Raducanu rising and Murray aiming to stir a comeback, top-class British tennis is likely to arrive in the remaining 2021 season and the 2022 season. As for the 18-year-old teenager, she is already on her way to becoming a tennis superstar.