Are Wimbledon Championships Courts Made Up of Real Grass?
Published 06/16/2021, 6:04 AM EDT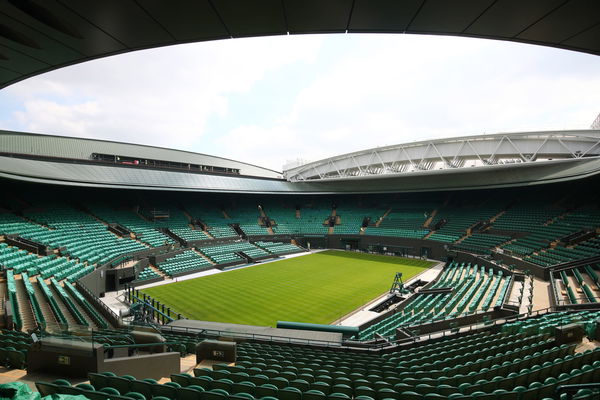 The Wimbledon Championships is the third annual Grand Slam competition and one of the most prestigious tennis events of the year. Moreover, it is the only one of the four major tournaments played on grass courts.
The sweeping view of the tournament's freshly mowed grass courts has always been the center of attention. While this mesmerizes fans, it is also responsible for elevating a player's game.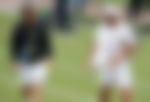 This begs the question – are the Wimbledon Championships courts made up of real grass? 
ADVERTISEMENT
Article continues below this ad
How is the grass at the Wimbledon Championships grown?
The courts at Wimbledon are sown every year with 100% perennial ryegrass mix. Notably, this is a type of grass that rapidly grows during the cold season. To have match-ready courts by June, the groundsmen begin their work in September, renovating all courts.
The 100% perennial ryegrass helps sustain the pace and wear-and-tear of the courts. Also, the mowing of the courts takes place every day during the Championships to keep the surface even.
What's interesting is that the mowing maintains a fixed height of 8 mm grass during the Championships. Also, in June, the grass is watered less often to keep it dry and to help it survive on its own in the soil through the 14 days.
According to the head of courts and horticulture, Neil Stubley, 15 full-time workers and a total of 28 workers during the Championships are responsible for the immaculate result every year. For two weeks of perfect courts, the team works for the entire year.
Most significantly, the dryness and hardness of the soil impact the play more than grass. Hence, the groundsmen take ample measures to keep it firm and note measurements at regular intervals.
All in all, Wimbledon has one of the best surfaces in the world to play tennis. For this, the determination and skill of the staff are responsible.
Watch this story: When Novak Djokovic Called Roger Federer and Rafael Nadal the Goat
Lesser known facts about the courts at Wimbledon 
Surprisingly, the most elite grass stadium also has eight American clay courts. Apart from them, Wimbledon has 18 Championships and 20 practice courts.
ADVERTISEMENT
Article continues below this ad
A total of nine tonnes of grass seed goes into the making of the courts annually. In keeping with tradition, even the balls used at Wimbledon haven't changed since 1995.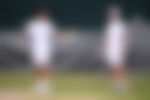 Conclusively, to put forth this exceptional stage for tennis, an uncountable number of factors are responsible. That is also why it is the most-awaited tennis tournament every year.
ADVERTISEMENT
Article continues below this ad
What is your favorite thing about Wimbledon?