Australian Open 2021 Faces Huge Setback After New Rules on Players' Arrival in Melbourne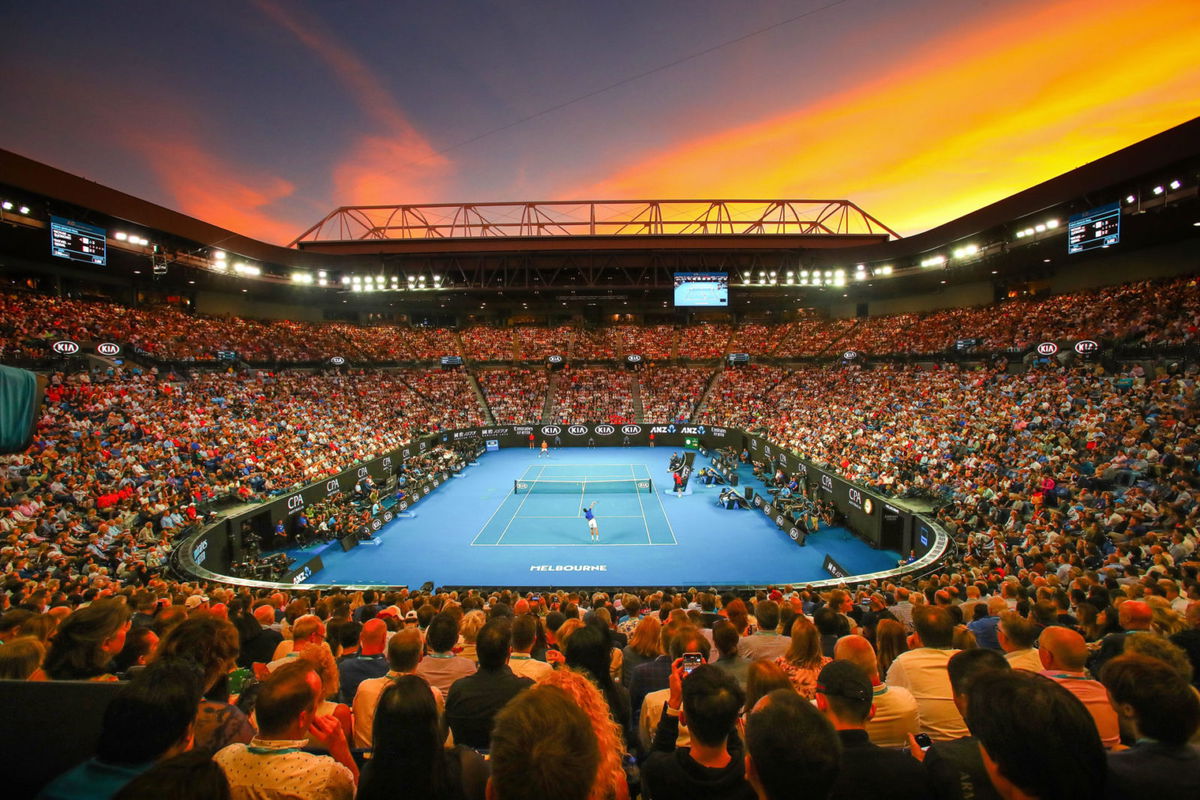 A lot is happening lately with regard to the build-up to the Australian Open 2021 in January. All tennis events happening in Australia in that period were recently moved to Melbourne. Now, some new information coming to light puts those warm-up events in danger.
The Australian Government reportedly told Tennis Australia that they would not allow players to enter Australia in December. This further pushes back players' arrival for the mandatory 14-day quarantine. The events scheduled in that duration, including the ATP Cup, will also be pushed back, as a result.
As per government rules, Tennis Australia originally required players to land in Melbourne in mid-December and complete the quarantine. The Australian Open Series would then begin.
ATP communicates with players over Australian Open 2021
The ATP Tour sent a note to the players as well, stating 'challenges' have remained regarding players' arrival dates in Australia.
"In discussions with Tennis Australia over the past 24 hours, we have been informed there are some new challenges around the previously planned arrival dates for players and team members," the ATP told its players. "We continue to work with Tennis Australia on confirming plans for January."
The ATP acknowledged the uncertainty around the start of the Australian Open, but they hoped for more clarity soon from the concerned authorities. Melbourne reported very few coronavirus cases over the last few days, and the Australian Government wishes to maintain that.
Will this largely affect the maiden Grand Slam of 2021?
A few days ago, Tennis Australia said that all events in Australia will be moved to Melbourne. This is to reduce the risk of travel and players coming to Melbourne from different places. However, this new development affects all those plans.
Speaking on the Tennis Channel, tennis legend Jim Courier said players will "definitely" not arrive in Melbourne in December. The Victorian Government has also not yet officially signed off on any of the tournaments.
With the Australian Open set to start on January 18, players will now get lesser time to prepare. All those concerned will hope for a quick solution from the Australian government. The 2020 season was quite difficult with the cancellation of numerous events, and the cancellation of Wimbledon was a big setback.
Now, the 2021 season faces major uncertainty. It will also be interesting to see how players react to recent developments. For the time being, they can only hope for a solution sooner than later.
READ MORE – All Australian Tennis Events To Relocate To Melbourne in 2021