'Can't Be Healthy' – When Boris Becker Remained Dumb-Founded Over Serena Williams and Maria Sharapova's Excessive Grunting
Published 08/24/2022, 4:46 PM EDT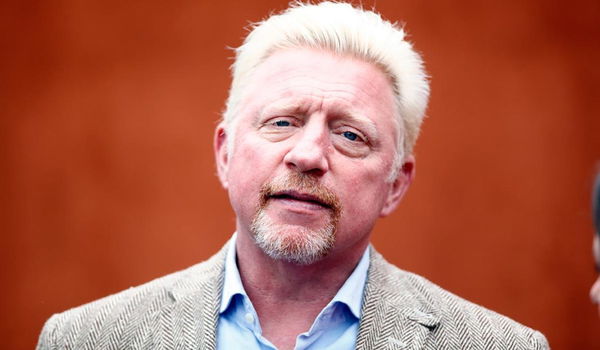 Former Wimbledon champion Boris Becker once stated that female tennis players like Serena Williams and Maria Sharapova should be banned from grunting as "it can't be healthy."
Additionally, Martina Navratilova voiced her opinion about a specific aspect of the game—namely, grunting during matches, which she obviously disapproved of. She believes that the umpires should be in charge of punishing the concerned players.
ADVERTISEMENT
Article continues below this ad
Many tennis players are famous for grunting while they hit their shots. People also call it "shrieking" or "screaming". Fans and pundits argue that tennis players grunt to sharpen their focus and exert more effort. While others consider it a form of cheating as they think of it as unsportsmanlike and disruptive to opponents.
Boris Becker spoke about grunting by female tennis players
The former world No.1 player, Boris Becker, once stated that women's grunting during their tennis matches was unnecessary.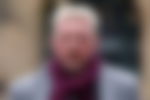 "I'm amazed whenever I watch Serena Williams and Maria Sharapova," he stated, referring to the Russian tennis superstar.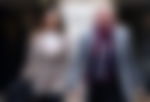 Although several players still grunt, Serena's once went over 100 decibels, an unwanted record in women's tennis. Citing such excessively loud grunting, Boris added,
"I can't help thinking it's bad for their vocal chords. It can't be healthy and it can't go on."
Serena once brushed off a question about grunting
The American tennis legend, Serena Williams, was asked by a reporter about her opinion of the crowd's response to female players grunting. This incident happened after she defeated Victoria Azarenka in the Wimbledon 2015 quarterfinals.
ADVERTISEMENT
Article continues below this ad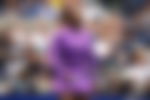 The recurring subject of grunting by female tennis players didn't seem to interest Serena at all. She stated, "I'm done with controversy. I can't. I'm tired. I have to do ice bath." She added, "If you have any other questions, I'm cool, but, you know, I'm done with that."
WATCH THIS STORY: Maria Sharapova vs Serena Williams – Who Wins the Entrepreneurial Battle
ADVERTISEMENT
Article continues below this ad
Many female tennis players like Serena Williams and Maria Sharapova have endured a great deal of controversy and criticism throughout their careers. However, these players never gave up and always stood firm in their beliefs.
What are your thoughts on grunting by players, both in the men's and women's circuit?