Eugenie Bouchard's Sister Reveals the One Thing About Roger Federer that Inspires Her
Published 01/08/2021, 5:00 AM EST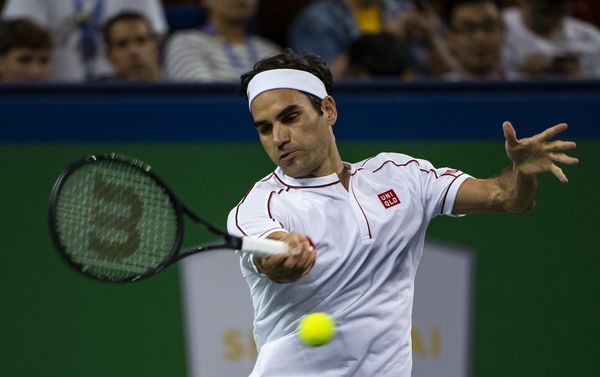 ---
---
Beatrice Bouchard, a fashion model and twin sister of Canadian tennis star Eugenie Bouchard, has revealed her admiration for Roger Federer's humility. She said that she is often mistaken for a 'snob' but is actually inspired by the way Roger Federer, despite winning 20 Grand Slam titles and lording over the game all these years, carries himself on the court and off it as well.
ADVERTISEMENT
Article continues below this ad
Beatrice said, "One of the comments that I actually get the most when I meet people, 'I thought you were going to be such a stuck-up, mean person. I thought you were gonna be so snobby' and I'm like, 'why would I be? What reason do I have to be (snobby)?"
ADVERTISEMENT
Article continues below this ad
Bouchard's sister says Roger Federer "treats every single person like his own"
Lavishing praise on the Swiss Master, the Canadian said Federer treats everyone with the same warmth as he would his own family and friends, and she tries to emulate that bit about him as much as she can.
"I have met some of the greatest athletes in the world, like Roger Federer and he's so humble and nice and treats every single person like they are his (own). So, if he can do that, there's no reason for anybody to not be like that," Beatrice said.
It is Federer's humility and effortless charm that endears him to legions of fans across the world and, as it turns out, the twin sister of the Canadian tennis star, is clearly one of them.
Federer was voted as the 'fan favorite' yet again this year, and this has been the case over the years given his affable and grounded nature and his stature in the game.
Fans want their 'favorite' Federer back in action
ADVERTISEMENT
Article continues below this ad
On the career front, Federer called an early halt to his season after the Australian Open last year and underwent surgery on a troubling knee. He recently announced that he won't travel to Melbourne this year, as his recovery from the surgery is still behind schedule.
This year will mark the first time since Federer started playing Grand Slams that his name won't feature in the men's draw at the year's first Major.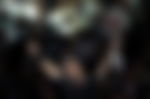 ADVERTISEMENT
Article continues below this ad
While his fans can't wait to see him back in action, the Swiss superstar has identified Wimbledon, the Tokyo Summer Olympics, and the US Open as his priority events this year.