EXCLUSIVE: Former World No.1 Ana Ivanovic Gets Candid About Life After Retirement, Her New Skincare Brand, Venus and Serena Williams, and Dear Friend Novak Djokovic
Published 02/05/2023, 2:20 AM EST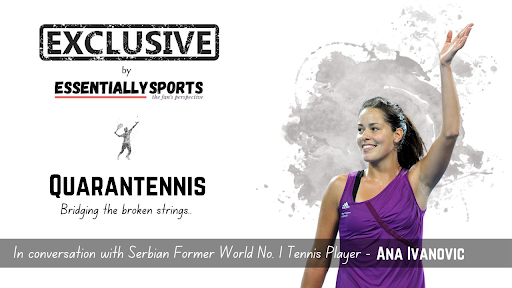 Former Serbian tennis player and the winner of the 2008 French Open title, Ana Ivanovic retired after a splendid tennis career in 2016. She played her final match in the US Open 2016 when she lost in the first round to the Czech player Denisa Satralova. After suffering an injury, she decided to hang up her racket later in December of that same year. 
Her biggest career achievement came at the French Open in 2008, when she beat Russian tennis player Dinara Safina in straight sets in the final. Soon after, Ivanovic secured the first spot in the WTA rankings, and held it for 12 straight weeks. Although she won only one Grand Slam title, she reached the finals twice; once at Australian Open in 2008 and another time at the Roland Garros in 2007.
ADVERTISEMENT
Article continues below this ad
Throughout her career, she developed great tennis rivalries with various competitors, like Maria Sharapova, Jelena Jankovic, and other players. The Serb lost the final against Sharapova at the Australian Open final in 2008; a year before that Ivanovic beat the Russian in the Roland Garros semis to reach her first Grand Slam final.
By the time she had retired from professional tennis in 2016, Ivanovic had 15 WTA singles titles under her name. After retirement, she shifted her focus towards entrepreneurship, and launched her own skincare brand called the 'Ana Ivanovic Natural Performance'. She's married to former German football player, Bastian Schweinsteiger, who won the FIFA World Cup with Germany in 2014. The couple tied the knot in the July of 2016, and have two sons, Luka and Leon.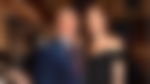 In a recent interview with Mahalakshmi Murali of EssentiallySports, Ivanovic talked about how she met Schweinsteiger through a close tennis friend; she also opened up about taking inspiration from a Hollywood actress regarding her skincare brand, as she weighed in regarding the GOAT debate, facing Venus and Serena Williams and many other things.
We have former Roland Garros Champion and former world no.1 on our show today, Ana Ivanovic. With her aggressive style of playing, she reached the pinnacle of tennis and she created her own legacy. And she was also named as one of the '30 Legends of Women's Tennis: Past, Present, and Future' by Time. And also she went on to register herself on the list of greatest players ever male and female combined. So Ana, welcome to our show.
And talking about us, at Essentially Sports, we are a Digital Media House, we started off in the year 2014. And today we cover about 30 to 40 sports and tennis is one of our thriving divisions. So how are you, Ana? 
I'm very good, nice talking to you. 
Thank you. So how was this year? How did you start off this year? Do you have any new year's resolutions with specific? 
Well, to be honest, I think, especially with the little kids, all you hope for is that everyone is healthy and happy. But of course, I have, I have some goals that I set for myself. And last year was a big year for me and I launched my cosmetic line. So there is a lot of work on that area. So I really hope it goes well this year.
So you have been keeping yourself busy all this while. So presently, are you getting some time to follow Australian Open in Melbourne? 
A little bit and being in Europe, of course, with the time difference, it's a little bit hard. But in the morning when the kids go to school, I have some time to watch. And it's been really nice and many surprises and some of the old faces, which is nice to see.
So, are you getting some flashbacks and recollections from your time over there? 
Absolutely. I loved playing in Australia. It was such a special place for me. And I always felt like at home, I used to spend my pre-seasons there. I have some relatives and the crowds are just amazing. They're so knowledgeable about tennis, and they really get into the matches. And as a player, it means so much to us. So yeah, I always enjoyed and now having flashbacks to 2008 and reaching the finals there. And this time of the year, actually, it's always the hardest because I always miss Australia.
So yeah, I can definitely relate to what you're saying. And you have had wonderful memories in Melbourne. So we'll continue talking about Australian Open later. But tell us something about your life at present. How does your day look like? And how is the second phase of your life when kids have become your priority?
Well, it's kind of a mix of work and motherhood, of course, the kids are still little so they're my priority. And I love spending time with them in such a different feeling. And it's so, so rewarding. And it's something that I always wanted and yeah, they really make me super happy and I really enjoy spending every moment with them that they can. But on the other hand, I also started playing tennis when I was five so it's in my blood to kind of keep working and keep moving and to have something of my own. I mean tennis is individual sport and we are very independent. So for me that's very important to keep on. That's why I am since two years I'm developing this cosmetic line that we launched 'Ana Ivanovic Natural Performance' last year. So for me that's important part of my identity and also of learning something new learning a new trade, you know, being a sports person, it's one thing but once that chapter kind of close for me, I was really fortunate that it opened up so many other doors for me which I wanted to step in and explore.
So, first of all, I would like to congratulate you for starting your own sustainable skincare brand last year. It's called the Ana Ivanovic Natural Performance and your cosmetics are meant for both men and women and also active tennis players like Naomi Osaka and Jessica Pegula. They have their own skincare brands Kinlo and Reddy 24, respectively. So what really motivated you to plunge into skincare division in specific and embark your entrepreneurial journey?
Well, I think with the age you realize the importance of skincare. When you're young, you don't really think much about you know, cleaning your face or hydrating it. Then, of course, as I got a little bit older and traveling around the world and you're playing in different conditions, you start to struggle sometimes with keeping the hydration or whatever other issues a person might have. So I was always searching for something organic because that's something that I live by. So I wanted to find something sustainable and organic. And I really struggled to find something in this division that really works. So, in that search, I decided to create my own line. So I'm very, very excited because it's something that works. It's something that I use on a daily basis. And it's also very innovative. So we are really combining the best of both worlds while still being conscious of not only the people but also the planet.
Ana, you just mentioned about the people getting older, and you know, their skin, it changes according to the age. But to be honest, when I look at you, I don't see that you're going young, in my opinion.
It's my Cosmetics (laughs).
No, no, no, I wouldn't say that. It's like your natural glow that you have within you. 
Thank you. I always say thank you to my parents to good genetics.
All right. And also, we heard a little anecdote about your entrepreneurship. Would you like to share the backstory? How Jessica Alba, Hollywood actress, she became an inspiration behind your beauty brand?
Yes, absolutely. So we lived in Chicago for three years. And actually, our kids are born in Chicago. So while being there, and being so conscious about being organic, and being natural, I was always searching for different products. So I tried some of her products. And of course, over the last year, she developed enormously and but in the beginning, she was also doing lots of kids, organic shampoos, and hand wash and laundry detergents and diapers and wipes and so on. So they started to explore that and to use it with my kids in the beginning. So it was kind of inspiration for me to create something of my own, because like I said, I started really to become more like not only a fashion lover but also a beauty lover as my career was towards the end because I started to have a little more time and then of course now with the kids is well you don't have time. So it was important for me to create something that it's easy to use and very quick because I don't want to spend even 15 minutes in a bathroom. Like I want to do it in three minutes and to be ready and to have my skin ready and hydrated. So this was also one of the things that I kept in mind, from my personal experience.
So you kept focusing upon the important time management having a family and entrepreneurship and other ventures that you are in. But I would like to know like you have reached the pinnacle of tennis. So is entrepreneurship more difficult than being a tennis professional?
Well, to be honest, on some level, yes, because it's completely new, it's completely different. Tennis is something that I kind of lived with it was part of me because I played when I was five and it just became my life and now this it's completely different, different perspective and different approach. So for sure, it's a completely new talent but I love challenges and I love to push myself and especially if it's something that I love doing and I believe in so that's why I'm constantly learning and, and growing.
Speaking about challenges, what are the difficulties that you've recently faced while launching your skincare brand? 
Well, I think, coming from sports into the cosmetics, of course it's a completely different, let's say people that know your target group, so to say. So, I think just reaching this awareness in different spectrum and also creating trust that you know, like I was a tennis player now I'm doing something cosmetic so building this trust with the audience that they really believe that this cosmetics works, you know. Of course, it's not me putting it together in laboratory. We have professional pharmacists who are doing amazing jobs. So for me, it's just speaking and creating this trust that of course takes time to build. You know, with the tennis also it wasn't overnight you know, you play tournaments; you get better and so on. So it's the same now trying to create awareness in a completely different audience, let's say.
So you are being so close to tennis; tennis is in your blood. So and right now you're doing something which is completely different, but are you planning to appoint any Brand ambassadors from tennis tour for your skincare division?
To be honest, I didn't really think about it yet. We are just in a process of growing and raising awareness but of course, I send the boxes to some of my let's say close peers that I used to play with and so on for them to try my cosmetics and so on. But in terms of ambassador, I still didn't really think into that direction.
So can you please tell us with whom did you share your cosmetics with your best friends on tour? So could you name them? 
Yeah, some of them like Angelique Kerber, Sorana Cirstea. Yes, and even like Caroline Wozniacki, we used to play together. 
So yeah, all of them are legendary players that you named. Kerber, I think she's also entering motherhood. So do you have any advice for Kerber, like since she's entering motherhood, and she's also like a Grand Slam Champion, world no.1?
We actually do talk a lot. She also lives sometimes close to us. So we catch up quite often. And of course, she is excited about it. And yeah, we share some thoughts and opinions.
It's nice to know, like both of you are good friends, two legends, you know, going out together. And it's lovely to know that. Yeah.
We always talk, together that we have all four grand slams (laughs).
That's so true. So let's jump into your tennis career a little bit. In the inception of your career was pretty much similar to your legendary compatriot (Novak) Djokovic, both of you were practicing under dangerous conditions… you were experiencing bombardments. Everything you underwent has made you resilient, even Djokovic as well. So under these unplayable circumstances, like almost two decades ago. What really motivated you to choose an expensive sport like tennis as a career?
Well, to be honest, I must say like my parents did an amazing job because they never really let us feel anything about let's say, like money problems. Of course, you know, the war was super hard and we practice through it, we lived through it. So it was very hard but our parents really did best to kind of protect me and my brother. But for me, tennis was always a game I started playing when I was five watching Monica Seles. So for me, I never thought about it in terms of like, I can earn money, I can become famous. But as the coaches were starting to say, 'I'm talented, and I could do well', I started to dream about playing against the, you know, big players and playing big tournaments. But again, for me, it was never money driven or in that sense, you know, or being famous. For me, it was just the game that I really loved. Of course, during these tough times, there were many times where we thought, 'okay, that's it'; a few times I wanted to stop, because I could feel that my parents didn't have money to put me in a higher group where I could improve more. So I was saying to my mom at the age of 10, I'm like, 'Well, if you can't do that, then there is no point of paying this because I'm not improving'. And then like, little by little, and then my mom just recently told me the story that I even didn't know that when I was 12, I was going to go to the trip to La Petite, a small tournament in France for the small kids. And then my parents didn't tell me it was going to be my last tournament. But in that tournament, I got a sponsor. And then everything's changed, you know, and I didn't know this story at all. So of course, my parents tried to hide the part that it was super expensive and, and super hard to kind of keep up and maintain at that time but they just saw my passion and they supported me and I'm of course very grateful for that. They will always be my best supporters; my family and my brother, yeah.
So you just mentioned about your early teenage years being so challenging, and tennis was so expensive at that time to afford. But at the age of 13, in your life, you experienced a major twist. You left your home country, you went to Basel to train because the country was offering you better coaching facilities and with your mom, how difficult was it to settle in a new country? And what were the biggest challenges that you were facing during that phase of your life? 
Well, the thing is that I never really left the country, I just used to go for trainings because, at that time, I had sponsors, so I had the better facilities, I would just go to train. And of course, especially as a girl coming from Serbia, and Serbia not being a strong country, where they could support their players. It was, it was the only way for me to kind of train and improve. So me and my mom, we traveled a lot between Switzerland and Serbia and trying to, yeah, to keep up to train, and so on. It was, in a way hard, because I had four years younger brother, who was, only what, nine or ten at the time, when we were traveling a lot and it's very hard. So my dad was mostly with him, sometimes the grandparents helping, and my mom because she spoke a good English, and she was next to me as I was just, you know, turning a teenager. So it was a little bit tough but to be honest, my parents always did amazing job of us kids not feeling these kinds of stress. And for me, personally, I never saw any of that, because I only saw the passion that I had for sport. Now looking back and having my own kids, I'm like, 'Oh, my God, how did you do that? How did you even let me go into the world, sometimes alone with at that time no phones, nothing'. you know, and it's, it's very brave for them and also, you know, the trust that they had in me and the passion that they saw in me.
Tennis players often say the match that we see is just like two hours of show. And behind that, there's an army of people working in there. And in that army, most of the people are your family members. And I think it's definitely this case for you too. Family members, sacrificing their time sacrificing their dreams, and everything so that you could live your dream.
Yes, yes. But I guess it's a little bit like individual as well. I do agree that what you see are four and a half or two hours of the match is just the small tip of the iceberg. And there is a whole different world behind it; but I must say my parents were always just the support for me. They were never really involved in terms of coaching or even like managing; they were just there really as a support where some players have different situations where their family is more into coaching or fitness or, or management even. So, in that sense was different. But yes, it absolutely takes a whole team behind the scene, to support and to go into the matches, you know. I always joke with my husband, because it's such a different mentality coming from team sports versus individual sport, because, in individual sports, you have a team of people; but whatever happens within the team, it's your fault, because you are the one performing. In a team sport, whatever happens on a pitch most of the time, it's actually coach's fault. So, it's completely, like opposite, it's really funny sometimes.
So after all this, like you underwent all the sacrifices that your parents made your family made you yourself like you were hardworking and resilient all the time. What was that moment in professional tennis you felt yes, we have made it like as a family as a team, we have achieved that goal. So what was that one moment?
I mean, of course, winning French Open and being no.1. You feel that because all your dreams and all the hard work and everything is like yes, this is it. This is what I've been working hard for and dreaming of.
So even like before winning your French Open, in the year 2007, you made it to the semifinals of the French Open and you defeated back then she was World no.2, Maria Sharapova in the semifinals. And do you remember in how many minutes you defeated her?
Um, not exactly. But I think it was it was for sure under an hour. 
It was little bit over an hour; it was 65.
I remember I played really well that match. I think I served something like 12 Aces and yeah, it was it was very good, very, very special year as well for me.
It was a straight-set match Yes. In the subsequent year in the year, 2008 was definitely a thriving year for Serbian tennis like Djokovic won his first Slam at the Australian Open and you were the finalists, and you had defeated Venus Williams en route to your championship match. If I'm not wrong, the final match, it was a really close battle, and you lost to Maria Sharapova. Did that loss fuel the fire within you to win the very next Grand Slam in Paris? 
Absolutely. And I must say I just recently saw somewhere that, that year in 2008, in Australian Open, six top seeds out of the eight made the quarterfinals, which is something that nowadays you don't really see very often. So it just shows you like, it's such a powerful and strong field that we had. You know, Venus Williams and Serena Williams and Sharapova and Jankovic, all these players. It was really an amazing tournament, and I remember playing, it was I think, 7-5, 6-2 and it was very close match with Maria. And, of course, it definitely prepared me mentally, for the French Open that year later. But it was very hard meant for me as well, because after experiencing the final of French Open the previous year, I really felt ready for that final. So it was, it was not an easy defeat for me. But again, like you will learn so much and you will try to improve.
So since you mentioned about Venus and Serena Williams, I have to ask you one question, like what was something that they taught you like, what was something which you know, the other matches couldn't teach you but you know, the matches against Venus and Serena, the lessons that you learned from their matches.
Even though they're a little bit different, both of them have a very powerful game, you know, and, and they really go for their shots. So it's this confidence that you can see and believe in their game. Even before I made it on tour and watching them, it was always like a dream to play against them because they had this demeanor, and they were having this aggressive game, which I also had. So having this confidence to go for your shots and so on. It's definitely something you take from their game. 
So what really differentiates them from the rest of the people on tour?
Well, I mean, both of them are quite tall, so it is a little bit like intimidating. Then they have both very powerful serves. So in women's tennis, you don't have that many players with the big serves. Maybe now with the taller players there is some more, but it's it starts the point like with so much pressure on and this is something that was always very different with them. So you knew that you had to hold on to your serve, and try to look for opportunity to somewhere break them because yeah, they had this powerful serves that you knew that they were going to probably hit an ace every game so it was just trying to anticipate which side they're gonna go for.
Yeah, Serena serve is definitely an iconic one. Even in the men's game, people fear like when she's playing mixed doubles and all. even the ATP men, they're scared of Serena's serve.
Exactly, and she serves very easy.
So speaking about your fairytale season in the year 2008, you made it to the Grand Slam finals in Melbourne, and then you were a champion in Paris and by defeating Dinara Safina in the finals. You were not just a Grand Slam champion, you were also crowned as the world's number one. So what are the memories that stand out from that historic moment of your career?
I mean, they're actually quite a few, even the semifinal match against Jankovic, It's very special match because at that time, I didn't know that winner of that match would become number one in the world. And my team managed to hide the fact from me. At that time, there was no really social media so there was no one to remind you of that either. So for me, that was really iconic because we had such a tough battle in three sets and 6-4 in the third set. After that match, when I learned that I'm going to be number one, it was just incredible, you know; but I really tried to stay focus on my game plan for the final because winning Grand Slam is of course something super special. So yeah, I was really happy and Dinara had many, many good wins that year. I think she even beat Sharapova and few other top players on the road to final. So she had an amazing year as well. So it was, it was a tough match. But I really was focused on my game plan and didn't want to think about it no.1 yet. So yeah, it was unique two weeks.
Since you mentioned about social media, I would like to ask you, like nowadays everywhere we have stats going on records being broken and, you know, everything being projected on social media instantly. So by fans and by other tennis outlets, by other sports media houses, they're posting it, you know, instantly like during, when matches are going on. So does it affect the performance of an athlete these days, like by reading all the stats and all?
I would imagine so I mean, I know that even then when you didn't have all that the press used to remind you of that, and that was already hard enough. But having someone instantly remind you of every single thing or every stat because when you play a match, you don't really think if your opponent has a good score in a third set or not, you don't, you just play the match. But nowadays, they talk about this, they talk about how many forehands they hit across, how many forehands they hit down the line. I think sometimes it becomes to clinical and it's sometimes better to rely on your own instincts. That's at least how I like to play because I want to feel the opponent I want to feel the ball and I want to have that freedom without overanalyzing which I anyway did so with this would be just an extra, over analyzation. So I mean I saw that now in Australian Open they also use Hawkeye for the line calls and which sometimes might be easier because I can see the change in players it gives you like peace of mind like okay you cannot argue you cannot challenge really. But at the same time, it also takes away this human aspect a little bit. So it is a little bit hard because it's different you're used to all this linesman and you're used to all these different things but of course, it is bit more fair if you think okay, the call is called because many times it happens that you have the wrong call. But yeah, definitely the social media and technology changed the sport a lot even when we go back and talk about strings and racket. Improving technology in that area helped many players to compensate for the lack of certain things you know, if you miss spin or if you miss power or if you whatever, you managed to compensate; so it definitely changed tennis in a way.
Last month, I was in a conversation with Coach Wim Fissette. So, he mentioned the same point as you did, the evolution of tennis. Back in the days of Steffi Graf, it was more of a chess game; when you were playing, Williams sisters were dominating. It was more about power and right now it's all about technology. The sport like technology has taken over you know all the aspects of tennis; so it's the same point as you made.
Yeah, it is and you can really see that because in the times where I feel like all the but in times that I played and it really felt that the talented players naturally got far because they know this compensation of technique or power and so on. Whereas now it's much closer the competition is much closer so it's started to change already when I was playing but now especially it's so obvious that not only technology but the mind and now it's so much about mind you know and who can be mentally stronger.
Presently on tour, if you see we have different champions every slam, especially on the women's side. What do you think about the present tour and who are your favorites?
Yeah, I mean, that's something that it's, of course, a challenging and very different to see because you know let's say 10 years ago it was absolutely not like this. You had few favorites, and you knew one of them is going to win. This also brings a little bit excitement because also brings chance for younger players to do well. Like we saw in US Open final with Emma (Raducanu) and Leylah (Fernandez). I mean two teenagers in a final, that's also very rare and it was amazing opportunity for them to play on such a big stage. And now this Australian Open in particular, like Vika (Azarenka), is doing well. She's back in the semi-final. Like I said, it's nice to see the old faces as well. But at the moment, I think Iga Swiatek, she's definitely the one who is dominating, you know, and you can see that she's mentally tough, she has a good game, powerful game and I mean (Aryna) Sabalenka has very powerful game too. She's doing well now but again, it's putting everything together, you know, with power with balance with mental sides and so on. But yeah, it's exciting to watch like I've been watching some of the tennis this Australian Open and it's been nice to see.
Speaking about Vika, you were the defending champion at 2009, French Open, and you had a match against Vika. You were the defending champion, and she defeated you in the fourth round. Do you remember that match? 
Yes, I remember Suzanne Lenglen… she's a great player. We always had tough battles. We played quite a few times and of course, she's two time Australian Open champion. And she won think it was 2011 I believe when she won back-to-back Indian Wells and Miami. But yeah, she's a great player. 
I think it was in 2016 I believe, 15 or 16. And also both of you played at Wimbledon Junior semifinals. Do you remember? Like that was your first match.
Uh, huh. Yes, I do. Remember. I do remember that one. Oh my God, that was so long ago. I remember the court. Court, I don't know, 18, 19. I remember, I think we played like 12-10 in the third set.
Yeah, it was an interesting match. So yeah, all memories coming back right now. 
Yeah, exactly, exactly. I mean, sometimes it's, of course, very emotional, you know, when you remember all the little things. I remember actually another match that I had with her in Cincinnati, in 2010, which was, I think she had even match points, two match points that I saved and I ended up winning match in the first or second round. And that was the year where my rankings dropped a little bit. So that was kind of a turning point in a comeback for me. And it was also against her so we know each other for a long time. 
It's been almost six years since you hung your tennis racket. I remember in December 2016, you had announced like you were retiring from tennis. And what people think professional tennis is indeed a glamorous job. But in fact, it involves a lot of long flying hours, incessant training sessions, jetlags, and simultaneously there's a lot of fun involved for that one moment of glory, which you people live. So what is that one thing that you really miss about, you know, not being on tour?
Well, the one thing that I definitely miss is playing in the big events, you know, like, the Grand Slams, and so on and, and playing the last four, the finals. I think this is super unique and a special thing but like you say, it can be also hard from the side of traveling and so on. But me personally, I struggled a lot physically because they always tell you sport is really good to do for your health. Yes, but professional sport, it's another level so you push your body to the limits. I had in 2015, just before Australian Open, I broke my toe and it completely, like it was super hard to heal, and then completely change my mechanics. So then I started to have a knee pain and hip pain and so on. So it was a kind of a battle a little bit. For me, that was the big part that made me kind of decide, okay, you know what, maybe it's time to do something else.
Yeah, definitely. So yeah, you made that choice to, you know, skip tennis and to explore other ventures in life. 
So, yes, and it's always super hard decision because tennis has been my life, you know, I still love it, but it was a point where I felt that I have to be honest to myself, and also see, you know what I can do and what I maybe cannot and for me that was the turning point.
Since you love tennis so much, are you considering a comeback or not in the form of like a player as a coach, as a mentor in someone's box to begin to see you?
To be honest, I love tennis and I want to stay of course involved and I still come to some of the events, but I really, at the moment I can't see myself as a coach on tour. Maybe as a mentor, yes, but not really as a coach because it's still intense traveling and so on. And the kids are still very little and I want to spend time with them as well.
Family comes first.
Yes.
So in the year 2022, the very last year, tennis world witnessed like retirement of big names, which includes Ash Barty, then followed by Serena Williams, then in another two weeks Roger Federer. So did you see their final matches? And do you think their departure is the changing of the guard, which is taking place in tennis?
Well, I mean, it was very hard moment for tennis. Because Serena and Roger have left such a mark on the sport and they were inspirations for many, including myself. So yeah, it's absolutely a tough moment for tennis. But we really need to make this transition and see new faces and create new rivals, you know, like, especially in the men's tennis. I mean, Roger, Novak, Rafa, and to some extent also Murray. I mean, this rivalry it's not going to be easy to recreate and, but I do hope that the new generations can really step up. On men's side you see also many new faces as well as on a woman. So hopefully in the next year, we can see more of the rivalry which I think everyone enjoys.
So I have some fan questions for you. Who was your toughest opponent?
Of course, playing Serena, it's always tough. But later on, I must say I really struggled playing with (Karolina) Pliskova, because she also has like a very big serve, and very hard to predict the game. So for me, it was a little bit hard playing her. 
Yeah, but unfortunately Pliskova lost today in the quarterfinals of the Australian Open. Did you see that match?
It's in the middle of the night. (laughs)
And also talking about your personal life a little bit, your husband Bastian Schweinsteiger, he was in the 2014 FIFA World Cup, and he was widely regarded as one of the most important contributors for Germany's victory, that year. And especially, he was playing a crucial role in defending (Lionel) Messi in the final. If I'm not wrong, right after their victory, both of you met, and you started dating. So, right now, almost nine years later, you have a happy family together. So could you please tell like, how did you guys meet, and ended up dating each other?
We actually met through a common friend. He was friends with the coach of Angelique Kerber. And of course, I'm friends with Angie. So we met in New York. Yeah, right after, and yeah, to be honest, I didn't really follow football at that time. But yeah, it was interesting (laughs).
So in New York, like you were there for the American swing, or you just happened to be there?
And it was during the US Open. So he had some days off and was in New York. 
So did he come to see your matches or something?
No, not, we met after (laughs).
All right. So right now, your kids are definitely a priority since you mentioned time and again. So what is one thing that your kids have taught you and other ventures of your life tennis, entrepreneurship couldn't?
Well, one of the things for sure, it's patience. And also being spontaneous because in tennis and also in other ventures, you kind of plan things and you stick to the plan, you have the weekly plan, and so on. With kids, not really, you know, you have to see how the day goes, you know, and you plan things, and then they get sick or whatever. So it really taught me to be more in the moment, and also being with them, they are in the moment. So you really have no other option and it's really rewarding. It was probably the hardest lesson for me to learn to not over-analyze and over-plan, but I think I'm improving.
My one final question to you. Whom are you rooting for at the Australian Open? So let's start with the women's side first, because on the men's side, I think it's pretty obvious. 
Yes, I think I mean, Novak is really on the road, to winning it. I mean, there are other players playing really well, but I can't really see anyone challenging him, especially towards the end of the tournament. And now we come to the more difficult part the women part, because obviously, there are some players that are playing extremely well. But when it comes to the, to the finals, and semi-finals, anything can happen, you know. It's about, you know, being mentally strong like I said, and also not let the moment be that overwhelming. So, of course, when I look at the draw, of course, I would say like Vika has the most experience, and so on. Although she hasn't been in semis and finals in a while. So, of course, it's a completely new challenge in a way but I still think that she has that experience and that fighting spirit. She has been playing really well. I mean, Sabalenka has been playing extremely well, too, I must say. She has been really winning her matches easily so and I believe they play in the semi-final right?
No, it's Rybakina and Azarenka and Sabalenka and Magda Linette. 
Maybe that could be the final, Azarenka and Sabalenka. 
I think that's your dream final.
Yes, exactly. So and then like in final, I think anything can happen. Like I said, Vika has maybe more experience.
Experience might outplay all the power that Sabalenka has; maybe, let's see.
And who's the GOAT in your opinion?
From the men's side you mean?
Well, I must say Novak. I mean, he's, I think he's very soon reaching the biggest number of Grand Slams, I think he might even do it this year. And he's just been dominant for so long and also staying healthy. Like he says, he still has some years in front of him. So I definitely think in terms of achievement, it's him.
So you were really good friends with Novak? And do you guys get to speak to each other? Do you guys meet each other at least once a year these days? 
ADVERTISEMENT
Article continues below this ad
Oh, not really. Last few years now we are not in touch or we haven't seen each other in quite a few years now.
Ana, thank you so much for your time today. It was a pleasure talking to you. And I learned so much about tennis, about your career from you. Definitely, I had a wonderful time.
Thank you so much. Nice talking to you too. 
ADVERTISEMENT
Article continues below this ad
Okay, thank you so much Ana, and have a lovely day ahead.
Watch This Story: Stefanos Tsitsipas gets the loudest cheer from Serena Williams and Alexis Ohanian to exact revenge on Novak Djokovic at Australian Open 2023