Former Wimbledon Champion Confident Roger Federer Can Win Another Grand Slam
Published 10/30/2020, 4:58 AM EDT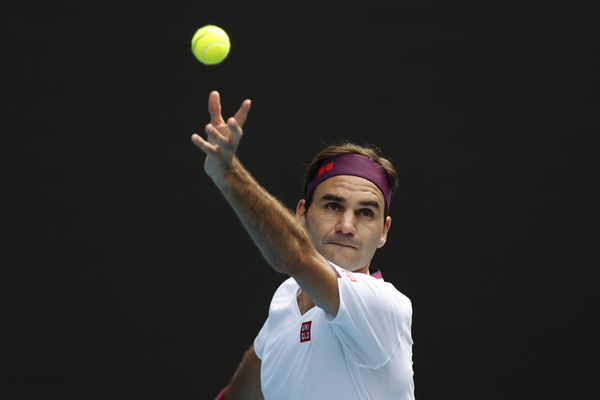 ---
---
Roger Federer is facing a situation similar to what he faced in 2016-17. He missed the second half of the 2016 season after surgery at the age of 35, before coming back after the long break to win a Grand Slam when most people wrote him off. Former French WTA star Marion Bartoli believes he can repeat the feat as he approaches the age of 40.
ADVERTISEMENT
Article continues below this ad
Federer's comeback Grand Slam win in 2017 was at the Australian Open. However, the former Wimbledon winner, Bartoli, believes Federer has it in him to win another comeback Slam, later in 2021 at Wimbledon.
"If he is able to build up some momentum and some confidence, he can win it," Bartoli said during a recent interview.
ADVERTISEMENT
Article continues below this ad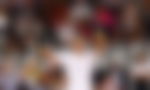 The task is even tougher this time around, as he is four years older than the last comeback run. However, Bartoli feels that Federer has to approach things smartly. He does not need a great level of fitness, just good enough to win, believes Bartoli, as Federer's ability on the London grass can do the rest.
What Roger Federer needs for another Wimbledon title
"I think he really has the game in his bag if his fitness is good enough. It doesn't have to be great, just good enough to actually win there," Bartoli said. She further explained her point by citing the example of Pete Sampras, the dominant force at SW19 before Federer arrived. Bartoli said that Sampras did not need supreme fitness to win there in the latter stages of his career. With adequate fitness, he was still better than most at Wimbledon, and Federer could be so as well.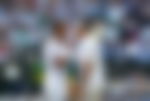 For Federer, Bartoli expressed that the key will be to play a decent number of hard court events in the build-up to Wimbledon. That would help him build some momentum.
Federer won the 2017 Australian Open title against all odds. He was even ranked outside the top-10 for the event. He defeated his great rival Rafael Nadal in the final for his 18th major title. Later that year, he won Wimbledon for the eighth time.
ADVERTISEMENT
Article continues below this ad
Can Federer conquer the ghosts of 2019?
The closest the Swiss superstar has come to another Grand Slam win since his 20th Major at the 2018 Australian Open, was at Wimbledon last year. He had the match in his grasp before Novak Djokovic's incredible comeback denied the 'King of Grass'.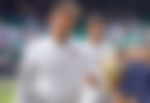 Bartoli said the two match points that Federer squandered back then must still hurt. "He was so close against Novak [in 2019]. I think those two championship points are still haunting him," the 2013 Wimbledon winner said.
ADVERTISEMENT
Article continues below this ad
If Federer is presented with the opportunity again, it is crucial for him to take it this time. He is no longer the only holder of most Grand Slams, and he will aim to shake things up again to regain his lead.