From Champagne Bottle Popping to Roger Federer Mishit, Some Moments You May Have Missed at Wimbledon Championships 2021
Published 07/14/2021, 2:27 AM EDT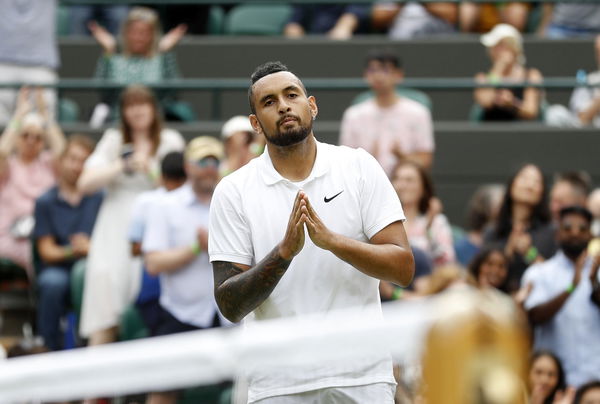 ---
---
The Wimbledon Championships 2021 may be done and dusted but there are certain nuggets from the tournament, some fleeting moments that will live on in the minds of tennis fans.
ADVERTISEMENT
Article continues below this ad
The first moment is from an opening-round fixture featuring World No. 3 Aryna Sabalenka and Romanian Monica Niculescu.
Sabalenka grinned as underarm serve from opponent caught the net at Wimbledon Championships 2021
ADVERTISEMENT
Article continues below this ad
Seeing the Belarussian positioned comfortably behind the baseline, Niculescu tried her hand at a cheeky underarm but ended up finding the net. Sabalenka saw the funny side of it, and many in the stands would also surely have cracked up at the sight of it. The Romanian, too, couldn't help a sheepish grin.
Next in the collage of clips put together and shared on the official Wimbledon page on Twitter shows confusion between ball boys that resulted in an amusing situation during the round-1 match between star Ukrainian Elina Svitolina and Belgian Alison Van Uytvanck. A ball boy failed to collect balls as they were rolled across to him and was seen fumbling with a ball as Van Uytvanck waited. 
Another clip showed a man in the stand admiring his mustache, a la Hercule Poirot, on his camera phone, while a woman was caught peering into her phone camera and giving a touch-up to her hair.
In another clip, the chair umpire was seen ringing up the referee's office and asking for some bananas for the players.
Another shows a big serve from Hubert Hurkacz catch the tip of Roger Federer's racquet and fly to the stand where it was caught by a member in the crowd.
Ball girl crashed into Nick Kyrgios
In another funny moment that was caught on camera, a ball girl turned blind while running back to position and rammed straight into Australian tennis star Nick Kyrgios as he approached holding a towel.
Another moment shows former champion Garbine Muguruza bailing out of a serve as a cork shoots off a bottle of champagne with a loud 'pop'.
Watch This Link: Wimbledon Championships 2021: Roger Federer's Emotional Farewell
ADVERTISEMENT
Article continues below this ad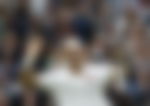 Russian tennis star Andrey Rublev, seemingly bothered by annoying sounds from mobile phones, was seen remonstrating with a section of the crowd in another moment from his match against Hungarian Marton Fucsovics. Taking note of the same, the chair umpire politely asked members in the crowd to switch off their mobile phones. 
In another moment of an angry outburst, current World No. 6 Alexander Zverev screamed, "What am I doing?", after fluffing a regulation return.
ADVERTISEMENT
Article continues below this ad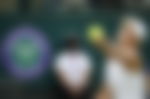 Trending Stories