From Tom Cruise, David Beckham to the Royalties, All Luminaries Who Attended Wimbledon Championships 2021
Published 07/12/2021, 11:32 AM EDT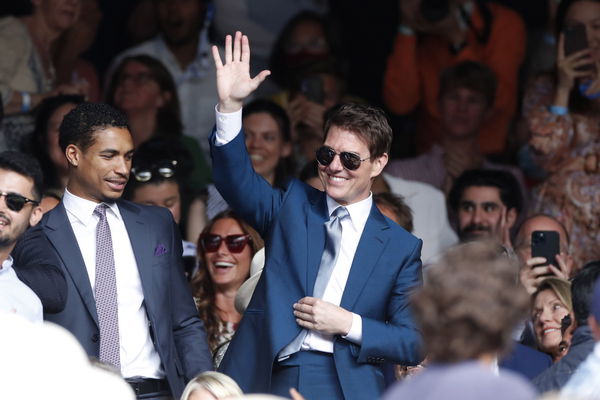 ---
---
Wimbledon Championships 2021 saw history made and numerous records break over the last two weeks. Truly, it was a successful and memorable event that players and fans would remember for years to come. However, another thing that set the tone for this year's Championships was the well-known icons present on the Centre Court.
ADVERTISEMENT
Article continues below this ad
In the last thirteen days, the camera caught many famous faces at the All England Club, there to witness World No.1 of women and men singles, Ashleigh Barty and Novak Djokovic, lift the Championships title. So, let's look at all who graced the Centre Court over the fortnight.
Read More: Novak Djokovic Responds to Rafael Nadal and Roger Federer's Wishes After Wimbledon Championship 2021 Win
ADVERTISEMENT
Article continues below this ad
Tom Cruise, David Beckham, and others at Wimbledon Championships 2021
Ageless as ever, the Mission Impossible star Tom Cruise was present at both women's and men's singles final. For the women's singles final, he came with actress Hayley Atwell, and for the men's singles final, he came alone.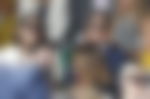 Furthermore, a regular at Wimbledon, former English soccer legend David Beckham lit up the Royal Box. He had come in to see the men's singles semifinals.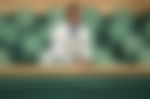 Indeed, the Championships are incomplete without the presence of royalty. This year, both the Duke and the Duchess of Cambridge were in attendance in the Royal Box. Moreover, Catherine, the Duchess of Cambridge, was a part of the trophy ceremony in both singles finals. Also, the former World No.1 Billie Jean King saw the match with them.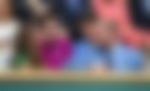 Even the most-loved Sherlock, Benedict Cumberbatch, saw the best grass-court tennis action live from the stands. He came in with English singer-songwriter Olly Murs.
From the Hollywood circle, the Academy Award winner Eddie Redmayne was also present with his wife.
Additionally, the off-beat director extraordinaire, Sam Mendes, also paid a visit at Wimbledon this year. And the charming English actor Hugh Grant, too, wanted a piece of the best grass-court tennis tournament. He was present with Anna Elisabet Eberstein.
Among the list of Hollywood entries was actor James Norton.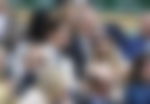 Famous for his portrayal as Mr. Poirot, actor David Suchet also graced the 134th edition of the Championships.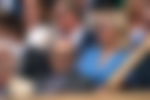 Also Read: Are Wimbledon Championships Courts Made Up of Real Grass?
Daniel Ricciardo, Frank Lampard, Ben Simmons, and others at Wimbledon
For a much-needed refreshment, F1 racer Daniel Ricciardo reached Wimbledon. In his company, he had former Chelsea soccer star Frank Lampard with his wife, Christine Lampard.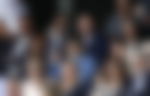 Moreover, the retired track and field athlete Denise Lewis enjoyed tennis from the Royal Box with former Australian tennis legend Pat Cash.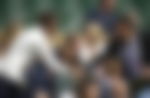 At the out-of-this-world sporting event, astronaut Tim Peake was also in attendance.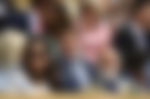 Adding to the royalty, Edoardo Mapelli Mozzi, Princess Beatrice, and Annabelle Galletley cheered for players competing in Wimbledon.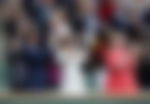 Talking about royalty, even the Duke of Kent paid a visit to the All England Club this year. Also, Sir Jackie Stewart, the former F1 World champion, found his way into Wimbledon beside Prince Edward.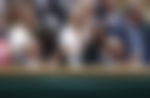 NBA star Ben Simmons caught Wimbledon Championships live with TV presenter Maya Jama.
Even the British adventurer Bear Grylls could not keep himself from the revered grass court in London.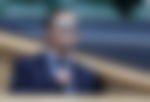 Apart from them, here are some other familiar faces seen at Wimbledon this year.
Mary Berry enjoying tennis at Wimbledon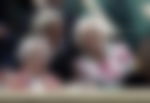 Brian Cox, Melvyn Bragg,
and Trevor

McDonald: Wimbledon 2021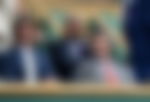 Andrew Marr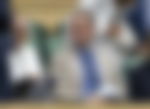 Pippa Middleton and James Matthews
Joe Wicks
Holly Willoughby
Jack Whitehall and Lewis Capaldi
Dave and Stormzy at Wimbledon Championships 2021
ADVERTISEMENT
Article continues below this ad
Which part of the Wimbledon Championships 2021 did you enjoy the most?
ADVERTISEMENT
Article continues below this ad
Watch this story: Most Exciting Equestrian Jump-Offs at Olympic Games