How Much Do Tennis Grand Slam Umpires Earn?
Published 09/01/2021, 2:28 AM EDT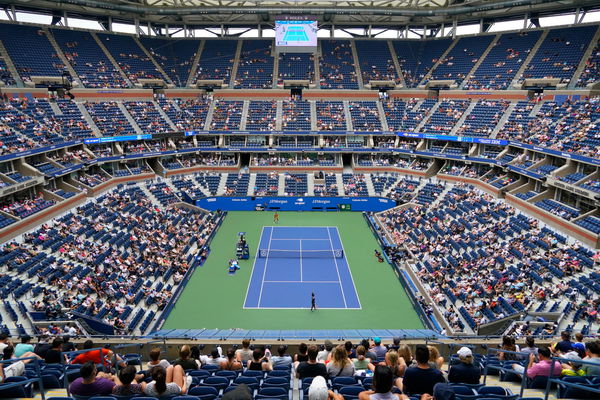 Tennis is one of the highest earning sports in the world. It is also arguably the most followed men's and women's sport across the globe. Above all, the sport is filled with stringent rules and regulations unlike most others. The role of chair umpires thus becomes vital to ensure that these rules are followed. 
Apart from keeping the scores, the chair umpires have many other responsibilities. These range from overlooking the technicalities to even handling the crowd, etc. Interestingly, chairs umpires are supported by line umpires, who are each tasked with looking after a single line. However, with technologies like Hawk-Eye gaining prominence, many tournaments have discontinued the service of linespersons.
ADVERTISEMENT
Article continues below this ad
The all important question, however, is: how much do chair umpires earn in the Grand Slams? The Grand Slam tournaments are the four annual major tournaments, the Australian Open, French Open, Wimbledon Championships, and US Open.
The average annual income of tennis umpires
Every year, thousands of tournaments take place across the world. However, it is the four Grand Slam tournaments that are held in the highest regard. That is why the chair umpires are paid the most at these tournaments.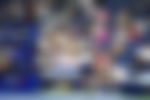 But what's striking is that there is a massive pay disparity between male and female chair officials. While male chair umpires earn around $7000 (£5 000) per match, female chair umpires get only $2000 (£1,500) per match.
In addition, while male chair umpires receive nearly $2000 (£1,500) per match in other tournaments, female umpires get only half of that amount.
Yearly income of chair umpires rounds out to about $5,00,000 (£350,000) for men, and $2,75,000 (£200,000) for women.
Hopefully, the rising trend of female umpires officiating the men's singles Grand Slam finals will change the pay difference for the better.
Who are famous umpires in tennis?
The job of officials is performed largely in the background to keep the sport ticking over smoothly. There are, however, some individuals who carve out a name for themselves through exemplary conduct or high-profile controversies.  
ADVERTISEMENT
Article continues below this ad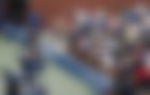 Some well-known male tennis chair umpires are: Ali Nili, Carlos Bernardes, Carlos Ramos, Mohamed Lahyani, and Adel Nour. Famous female chair umpires include the likes of: Eva Asderaki-Moore, Juan (Jennifer) Zhang, Mariana Alves, Marija Čičak, Marijana Veljović, and Aurélie Tourte.
Tennis has evolved a lot since its inception, and in all likeliness, will continue to do so. However, the role of chair umpires as neutral enforcers of the rules to maintain a level playing field between the players will always be imperative to the sport.
ADVERTISEMENT
Article continues below this ad
Who is your favorite chair umpire in tennis?
Watch this story: Novak Djokovic,  Alexander Zverev, Venus Williams,  And Others Altercation With Chair Umpires At French Open 2021